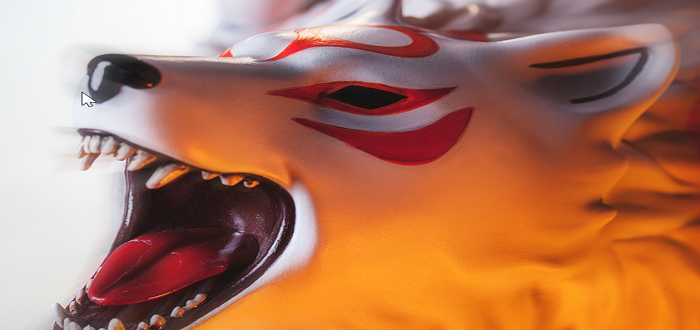 First 4 Figures Reveal New Okami Figure
Fans of the cult classic action adventure game Okami are being treated this week, as First 4 Figures have announced their latest figure – Amaterasu and Issun.
The figure is a 1/4 scale representation of the iconic wolf, standing at 12 inches tall, posing on top of a 17.5 inches long base. First 4 Figures are well known for their impeccable detail and scale, including small flowers on the base, a tiny Issun perched and Amaterasu's flaming Divine Retribution reflector.
A more expensive exclusive version of the figure is also available to purchase, which includes a light up Divine Retribution reflector. The normal version will cost $350 (325.96 Euro) and the exclusive is selling at $385 (358.56 Euro), so don't expect a legendary wolf god at a cheap price.
Are you a fan of Okami? Let us know what you think of the figure in the comments.