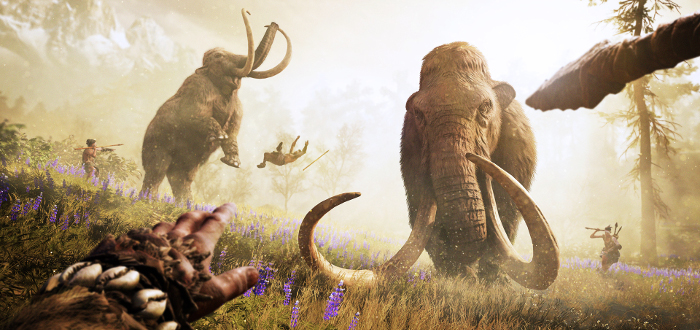 Far Cry Primal PS4 Bundle Coming February
If you've been pondering whether to jump to next gen this year, Ubisoft and Sony are trying to make the choice really easy for you! On February 23, a Far Cry Primal Playstation 4 bundle is being released for EU markets.
Playstation Blog made the announcement, stating the package comes with a 1TB version of the console, a copy of the game and one standard PS4 controller. There's no price attached, but we can estimate it'll come in at around the €400 mark as with the rest of the PS4 packages on offer.
Far Cry Primal is the latest instalment of Ubisoft's free-roaming FPS Far Cry that takes the series back to the stone age. Players are tasked with surviving as the last member of their hunting group and reuniting their tribe in the harsh wilds of stone age Earth.
Far Cry Primal releases on February 23 for PS4 and Xbox One.