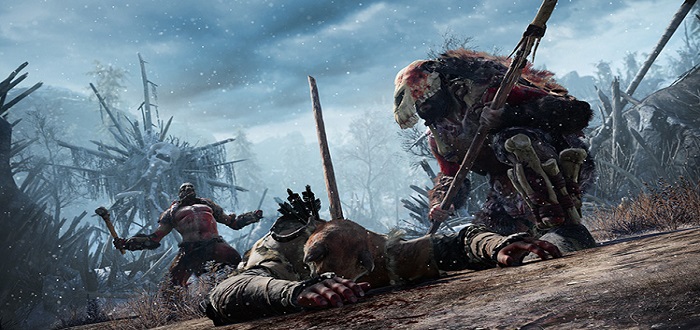 Far Cry Primal Gets A New Story Trailer
The latest entry in the Far Cry series surprised many people, as Far Cry: Primal is set in a prehistoric world, a setting that veers far away from the series's run and gun gameplay style. Gone are the guns and bombs fans know, to now be replaced by bows, tomahawks and more mystical animal buddies.
Ubisoft has released a new trailer for the game, which shows us more of the games story. In Far Cry: Primal you will play as Takkar, a tribe leader of Oros who must rescue his people from destruction. With the help of animals such as owls, mammoths and tigers, you must conquer the wilderness as well as your fellow man.
Far Cry: Primal originally seemed like the same idea as Far Cry 3: Blood Dragon, a unique idea and setting using the previous games engine and sold at a DLC discount price. What the game actually is, is a full AAA release with many hours of gameplay and a full retail price tag. Only time will tell if there is enough in a prehistoric setting for twenty plus hours and tell an engaging story.
Far Cry: Primal releases February 23 for PS4 and Xbox One, with the PC port releasing in March.
Are you a fan of Far cry? Let us know what you think of the news in the comments.