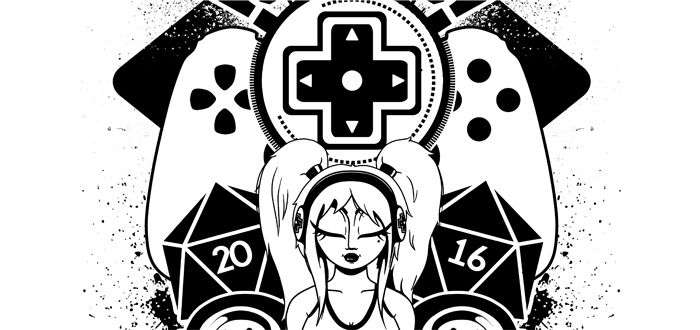 It's been one amazing year for all of us here at TheArcade.ie and while we look forward to another year of bringing you all the latest news, in-depth reviews, biggest competitions and interviews with all your favourite names, it's important for us to look back on the year that just went by.
Rebekah Mega-evolved The Arcade
2015 was huge for us, we turned five years old and it was a strange feeling. This whole operation started with just Rebekah and I tapping away on our own now there 29 of us here writing and publishing posts every single day of the week. This year it dawned on me that the site had become something more, it wasn't just a blog anymore, we were a magazine and news site. The Arcade really had evolved and it was the influence of these writers and more importantly you, the reader that had brought the change about.
Now we've obviously had a makeover, December 1st we launched a new site, better accessibility and a new sleek look but the content stayed the same.
Before all of that though there were some pretty awesome moments.
Leeloo Dallas! Press pass!
Ireland plays host to some amazing geek and gamer events all year round and we'll get to those soon but this is a look back at some of the biggest events around the world we got to attend this year. Shane was at Gamescom this year representing the team, playing the big upcoming triple AAA titles, meeting their developers and even meeting his own heroes:
He wasn't the only one to grab a plane and travel to a different part of the world and okay Andy lives in Japan now but still, he got to attend ComiKet the world's largest dōjinshi fair and Wonder Festival Tokyo 2015.
Céire found herself in New York and wielding a press badge and two empty rucksacks (for all the merch she was going to buy) made her way onto the convention floor of NYCC.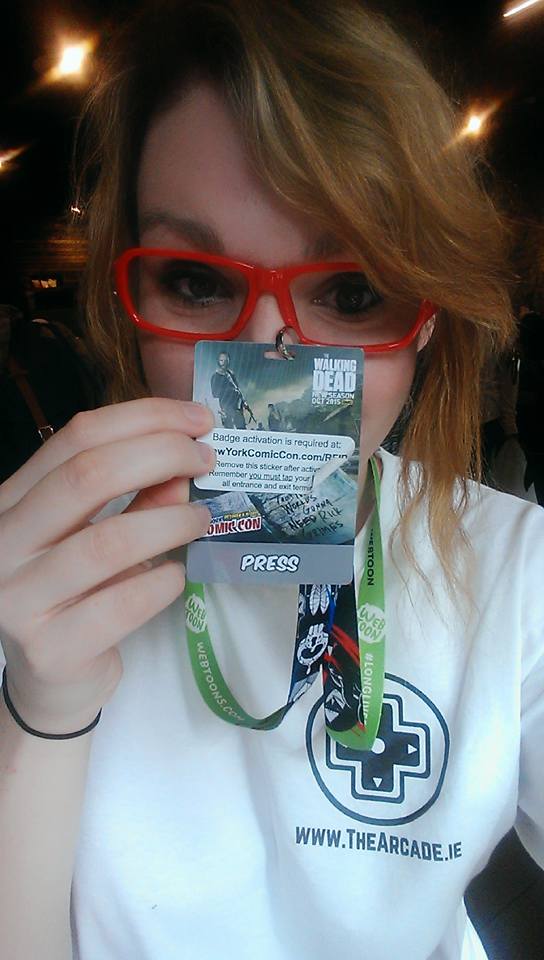 Never one to ever be outdone I was lucky enough to have been approved for press to EGX Birmingham and with Laura in tow we hopped the pond and quickly found ourselves in what one can only hope gamer heaven looks like. With so much to see and do, we rubbed shoulders with some amazing indie devs, hung on every word of the big devs and lost ourselves in the maze of huge props and displays for some of the biggest games of the year.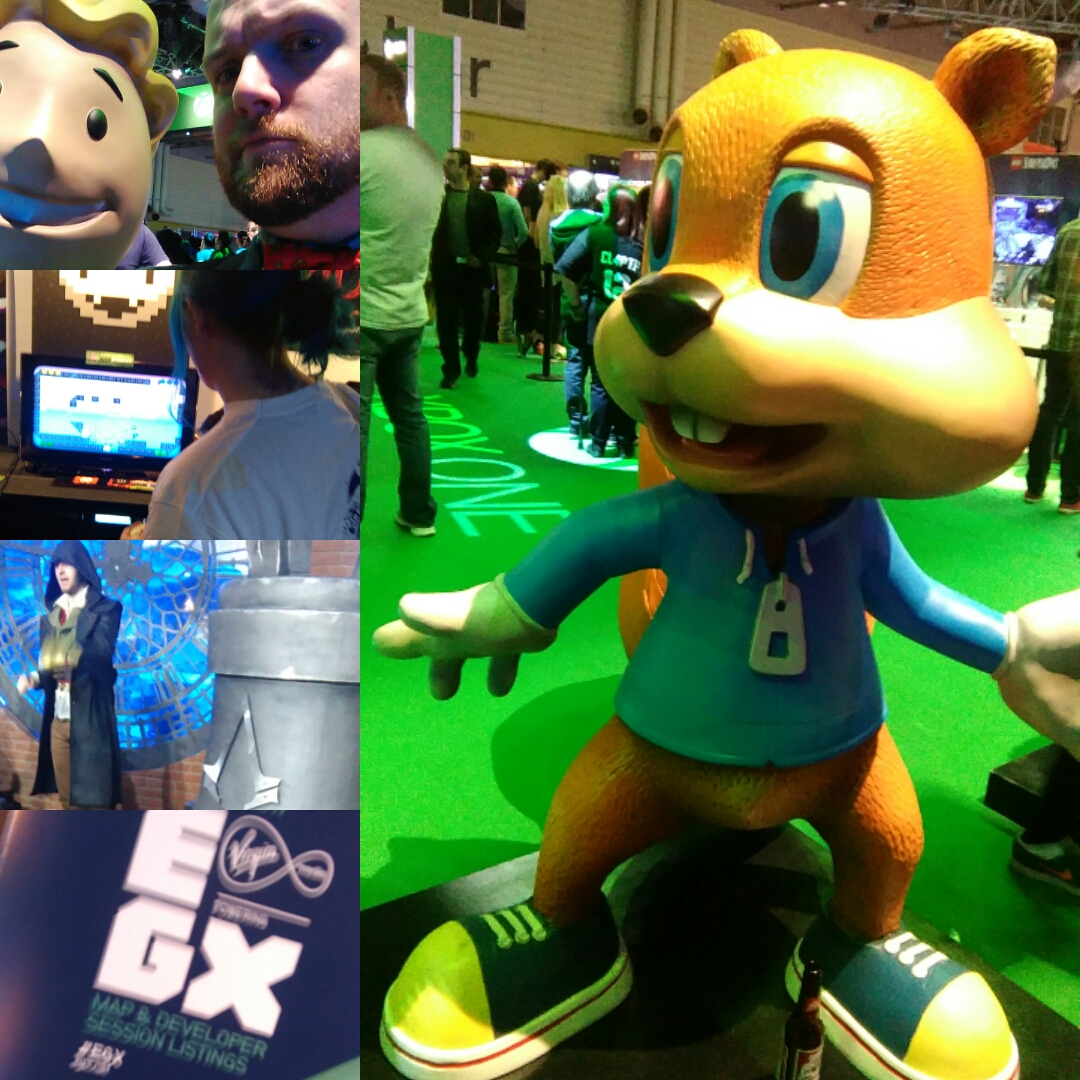 To meet with publishers, developers and marketers and have them recognise your name and website it was a big achievement for the site, one that all of team share and take pride in.
I suppose I can't talk about events without bringing up the subject of ArcadeCon. If you attended the show this year then you'll know that it ran for it's last year. I made the decision to wrap things up for a number of reasons, some are personal and some were in my mind, practical and unavoidable. The Irish scene has developed so much in the time that I've been running my own Convention and that I can say I was a part of that growth means a lot to me but in all honesty it was time for ArcadeCon to close – I don't like doing the same thing year in and year out, I want something more for it but I need to figure out just what that is and until then it won't return but rest assured… it will return!
I would like to take this moment to thank the volunteer staff we've had over the last few years – whether you were there for one year or all of them, I really appreciate the energy you gave. The sponsors, guests, traders, pr and attendees, you helped me achieve a dream and I'm beyond grateful.
Fans at heart!
While we might like to think we're this big massive and totally professional news website, at the end of the day we're fans! Passionate, crazy, opinionated and obsessed with all the things that make us happy. When and if our work reaches the original creator and they're happy with what's been written or created, it's like a nod on high saying you're doing something right:
This was AMAZING! https://t.co/YsHTWGSD4k

— GAIL SIMONE (@GailSimone) September 25, 2015
AHHH THAT IS SOO COOL @the_Arcade @hchomgoblin

— Brandon Graham (@royalboiler) September 5, 2015
We don't do these things to appease or seek praise we do it because this is something we love, these moments are the added bonuses – whether that means attending press conferences, being featured alongside some of the biggest names in gaming journalism or just meeting with and speaking to loyal readers.
New blood
Every year we see some new faces join the team, some leave after a little while but their short time is never misspent. The ones who stay find themselves falling into our weird little fold,  writers with itchy opinion fingers, eager gamers and proud geeks. We have a team of 29 people like I said and the best part of that is I've 29 friends I can message out of the blue and rant about stuff with and know that I'll get a bigger rant back.
Back To The Future
We're going nowhere but up! I don't believe we can just hit the same goals as last year. I wouldn't be happy if we did. I want to see TheArcade.ie becoming bigger and better and continue to grow and expand our amazing community of readers and followers – that's you! Every step the site has taken in the last year has been because of you, the reader – you told us what kind of site you wanted, what kind of content you wanted and we're delivering that BUT we intend to deliver more!
If there is something you feel we need to do more of, put more focus on or indeed rework then we want you to say so. This site has always been yours to grow and change and I'd ask that you continue to help us do that well into our 6th year.
As for our content? Well ArcadeCast has returned under the guidance of deputy editor, Anthony McGlynn and you can be sure that will continue to generate noise pollution as it takes over the airwaves while our other deputy editor Mary McFadden takes hold of our vlog presence and ensures we're all looking our best for every video. We're saying goodbye to some old scheduled content and hello to new ones like 'The Video Game Gym' and 'Convention Survival 101'.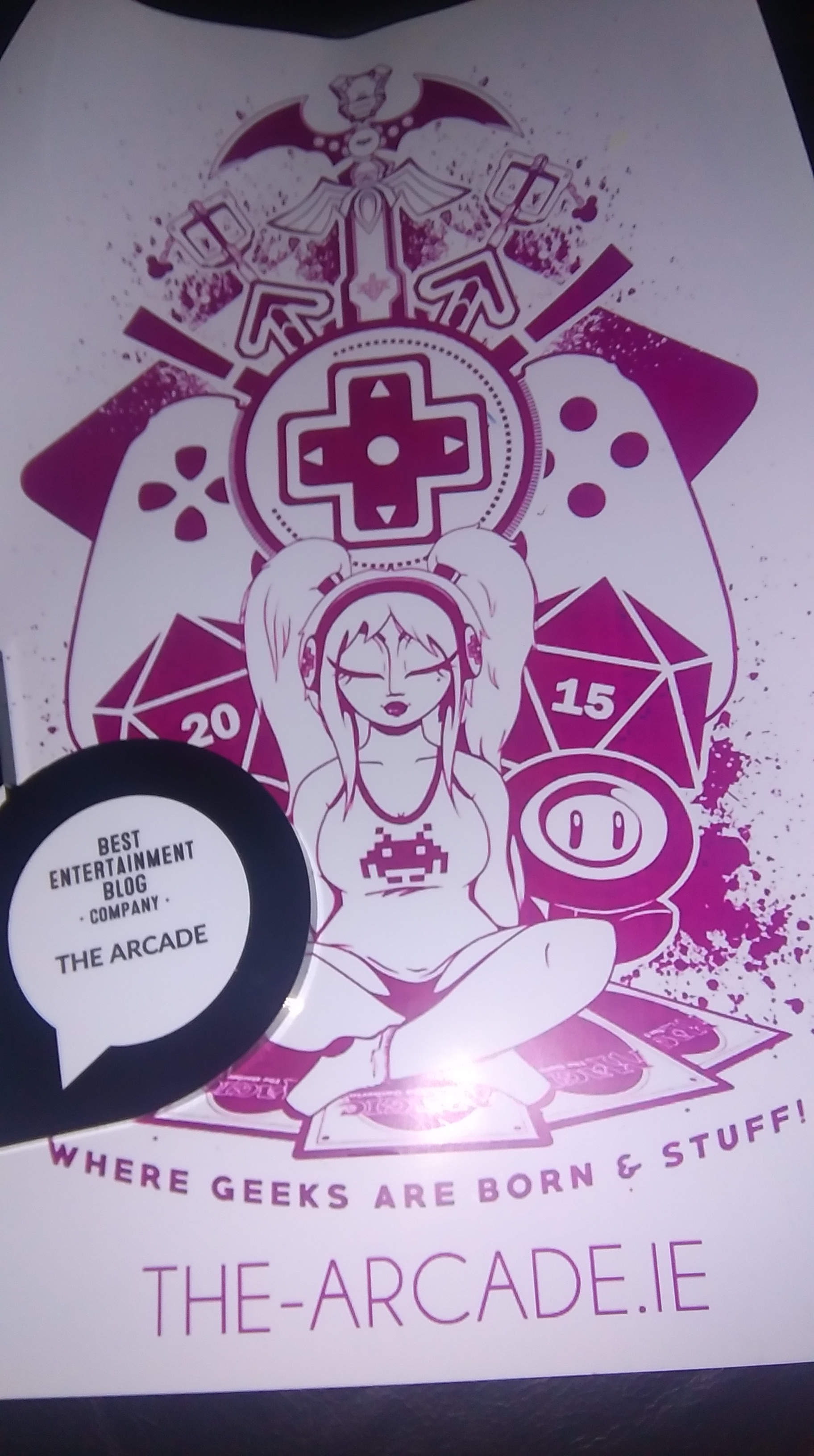 I don't want to waffle on for much longer so I'll wrap things up by saying – 2015 was a year for changes, our year ended with us walking away with the title of 'Best Entertainment Blog' at the Blog Awards Ireland 2015 and I couldn't be more proud of our team and the work they've done.
2016 is the year we build and improve on all that work!
To you and yours I wish you all the best for 2016, may it be the geekiest year you ever have!
Regards,
Declan
Editor-in-Chief
TheArcade.ie
Editor-in-Chief, part-time super villain and hoarder of cats. If you can't find me writing, I'm probably in the kitchen!