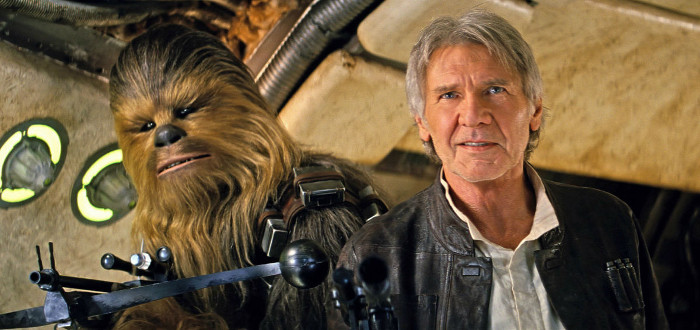 Disney Has Revealed Young Han Solo Shortlist
One lucky actor is going to have some pretty big shoes to fill.
Disney and Lucasfilms are working on who will play the cheeky Han Solo in his younger days with a few names already in the mix:
Miles Teller (Whiplash, Fantastic Four),
Dave Franco (Now You See Me, 22 Jump Street),
Ansel Elgort (The Fault in our Stars, Divergent),
Jack Reynor (Transformers: Age of Extinction),
Scott Eastwood (Texas Chainsaw 3D, Fury),
Logan Lerman (Fury, Noah),
Emory Cohen (Brooklyn, The Place Beyond the Pines)
Blake Jenner (Glee, Supergirl).
Teller is favourite at the moment with him being recently cast in similar roles but, adding the similarly cheeky Franco and Elgort, it is unsure where the team are leaning towards at the moment.
Producer Kathleen Kennedy along with Phil Lord and Chris Miller, who will be directing Episode 8 due for May 2018, are planning well in advance as it is thought that whoever lands this role will have an appearance in Rogue One, which will be set before A New Hope. 
Of course, as everyone who keeps an eye on these things will know, these shortlists only tell half the story. The auditioning process can take a lot of twists and turns, especially as schedules change and shift over time.
Who do you want to play Solo? Let us know in the comments!