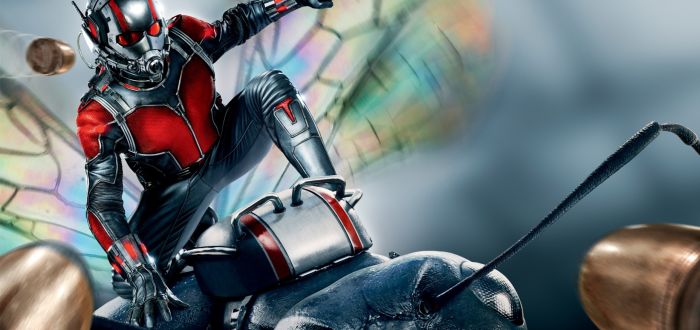 Dave's Biggest Surprises And Disappointments Of 2015
Best of and Worst of lists have a tendency to be all very similar, as people sum up the year. Not that there's anything wrong with that but Instead of compiling a list of my own personal favourites and worsts I decided to write about things I thought were better or worse than they could have been.
Surprises
Ant-Man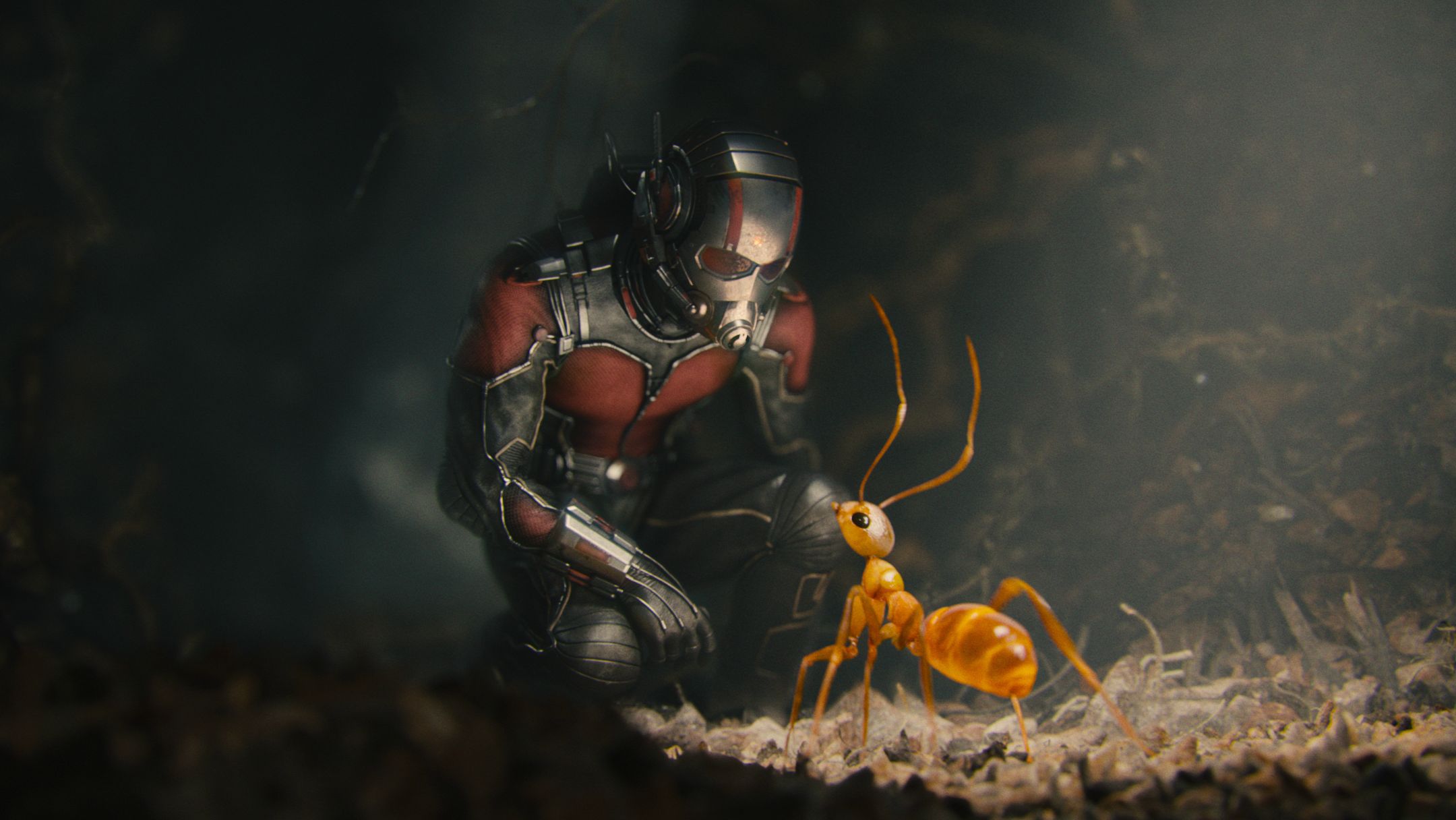 I was very pessimistic about this movie. From the get go I was miffed at the colossal snub given to Wasp in favour of another male superhero. Then the real problems began. While not a huge fan of Edgar Wright's last two films I knew that he and Joe Cornish (STEPHEN!!!) had done a lot of work on the pre production. For a director and head writer to leave the project and replaced by another creative team is never a good thing. It can work (The Wizard of Oz) but usually doesn't (The Hobbit). Then came Age of Ultron which wasn't a disappointment but was a bit of a mess. So when Ant-Man arrived I found myself having a really rather good time. The troubled production is evident, the tone is uneven and it never establishes its own identity until the last hour. With that said, once it gets into its own groove it rattles along at a jolly pace with some good performances and a funny screenplay to keep us interested until the brilliant climax which manages to be both funny and tense. Not perfect but certainly a good film and nowhere near as bad as I thought it would be.
The Muppets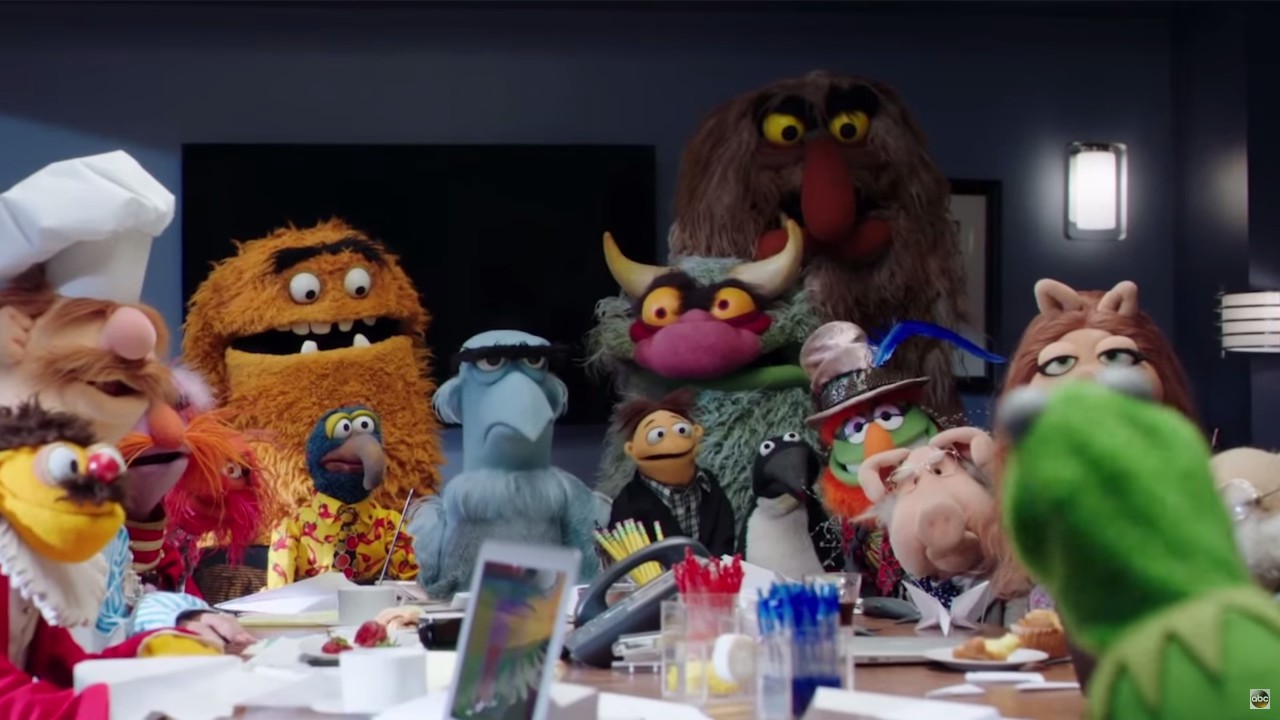 When I watched The Muppets I initially wasn't too impressed. The Python-esque anarchy was gone, the characters weren't always given moments to shine, there was a distinct lack of music (Kristen Chenowith's guest appearance was utterly wasted) and Miss Piggy seemed to be a lot less feminine and a lot more unpleasant. But I kept watching because throughout all those flaws there were moments of pure hilarity and glimmers of the Muppet magic we are used to. Towards the end of the shaky first season the show really seemed to come into its own especially with the episodes featuring David Grohl and Joseph Gordon Levitt. I was surprised with just how good the show got and with the news of a creative overhaul, the second series promises to be a much more worthy of Jim Henson's marvellous creations.
Ronda Rousey's Loss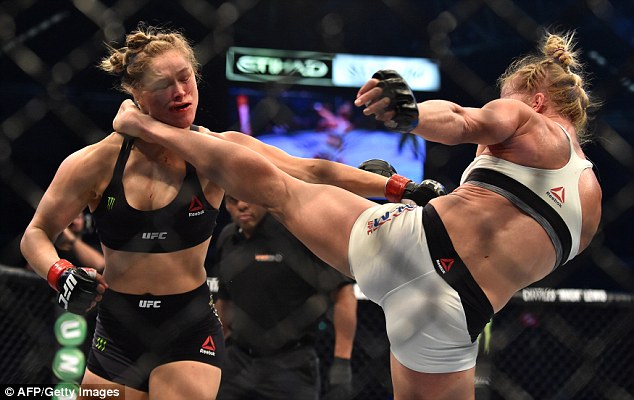 The other big MMA news of 2015 was the shocking defeat of UFC Women's Bantamweight champion Ronda Rousey. The bookies favourite, Rousey's victory over her challenger Holly Holm seemed like yet another sure thing. Holm, ranked #8, was known as a brilliant athlete but had none of the fear or killer reputation of Rousey's previous opponents. Then the fight started and something seemed a little off. Rousey's supreme judo was proving amazingly ineffective and Holm's superior striking appeared to be doing a lot of damage. Then that moment came in the second round where Holm landed a beautiful kick to Rousey's head and knocked her out. Stunned was not the word. Ronda Rousey is one of my favourite athletes and certainly my favourite fighter. Her loss came as a surprise but not as a disappointment. Fighters lose. It happens. And chances are that Ronda will come back an even better fighter than before. The rematch confirmed for UFC 200 promises to be the fight of the decade.
Disappointments
Ronda Rousey's Behaviour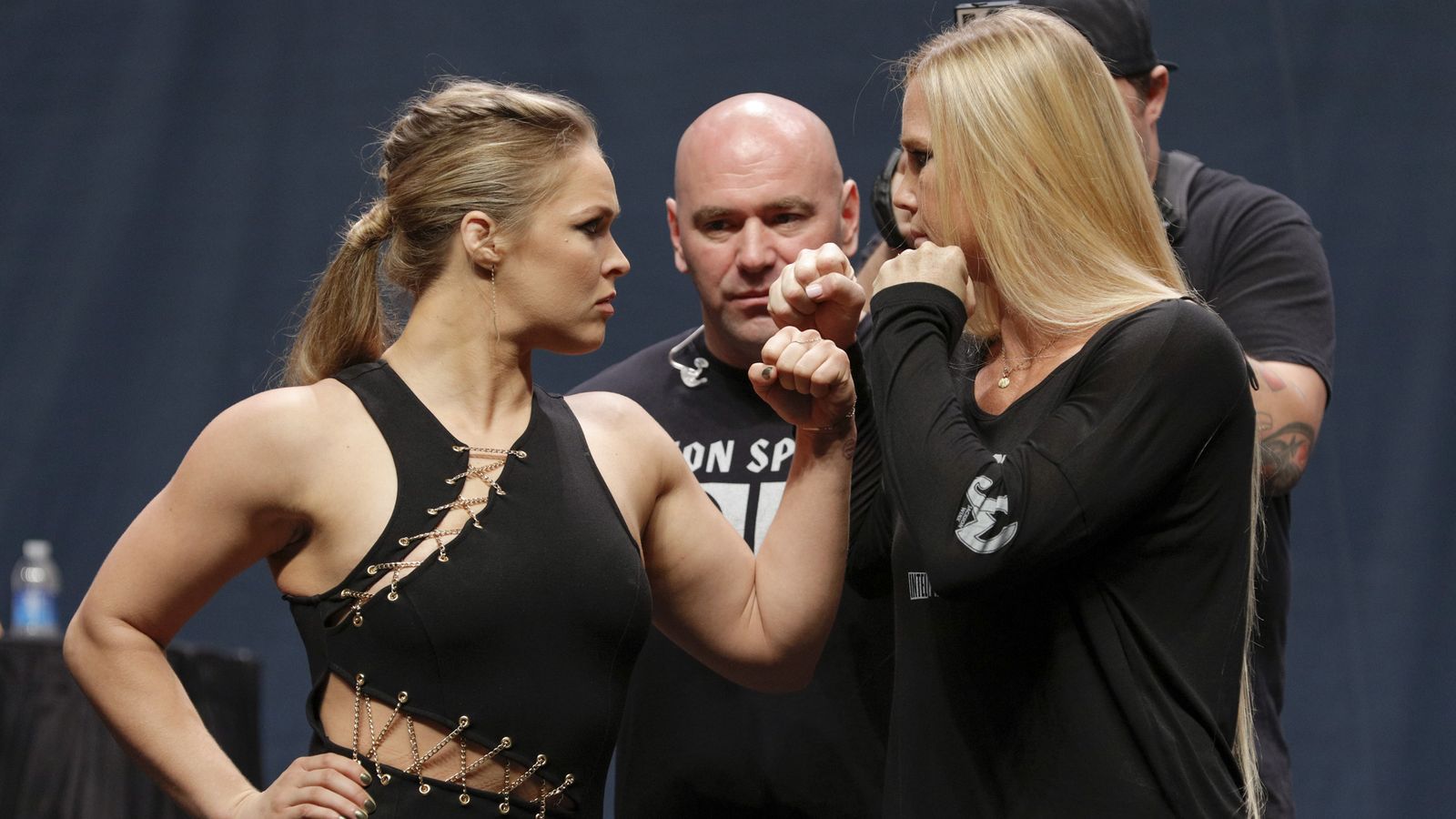 As I said, Ronda Rousey is someone I admire a great deal. I love her honesty, sense of humour and downright nerdiness. I even forgave her uneducated views on transgender people. Her behaviour before, during and after her championship fight has left me feeling let down somewhat. First, she instigates a scuffle with Holly Holm and claims Holm started it. Then she refused to touch gloves with Holm which was a disgusting act of disrespect considering there was no real animosity between them. At the end of the first round Rousey got a cheap shot after the buzzer went, an act beneath someone of her caliber. Then after her loss she cut all contact with the media and refuse to give any interviews. For someone who boasts about how open and honest she is, sulking like a petulant child is not the best way to live up to her reputation. Again, this loss will undoubtably make her a better fighter but hopefully she'll have a more mature outlook on life too
The Good Dinosaur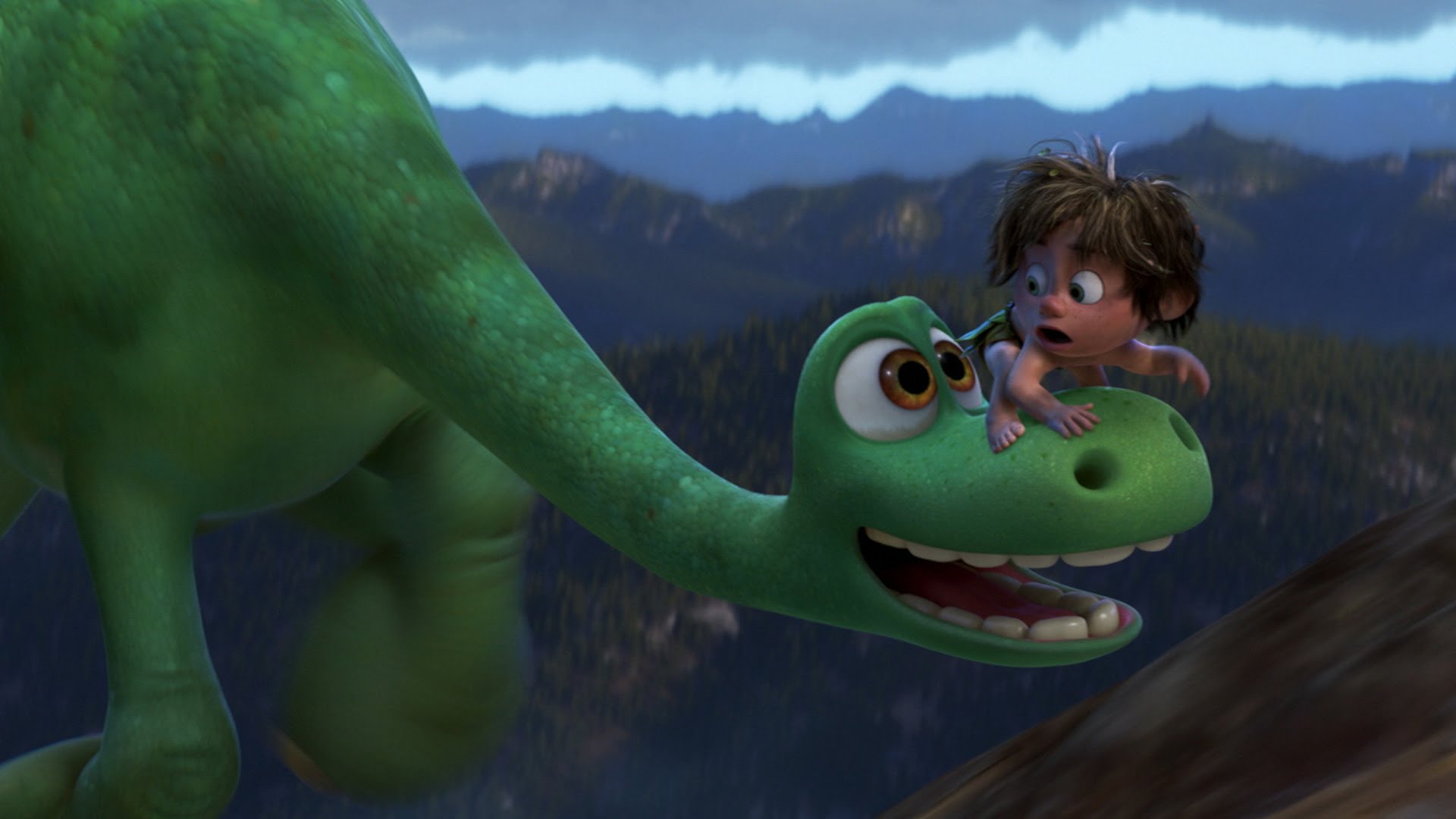 Two Pixar movies in one year? Yes please. With Inside Out, Pixar once again reestablished themselves as master filmmakers after the awful Monsters University. Critics and audiences could not praise it enough. The very same year Pixar released another film, almost unheard of for a major American animation studio. Sadly, The Good Dinosaur could not match the beauty of its predecessor. When Disney made their animated movie Dinosaur in 2000 they originally planned for the film to have no dialogue at all but chickened out. The Good Dinosaur would have benefitted from having none of the characters speak. A risky idea but if it could work with Wall-E there's no reason Pixar could not sustain it for an entire film. The Good Dinosaur is not a bad movie but, sadly, it falls well short of Pixar's usual standard.
Dr. Dre – Compton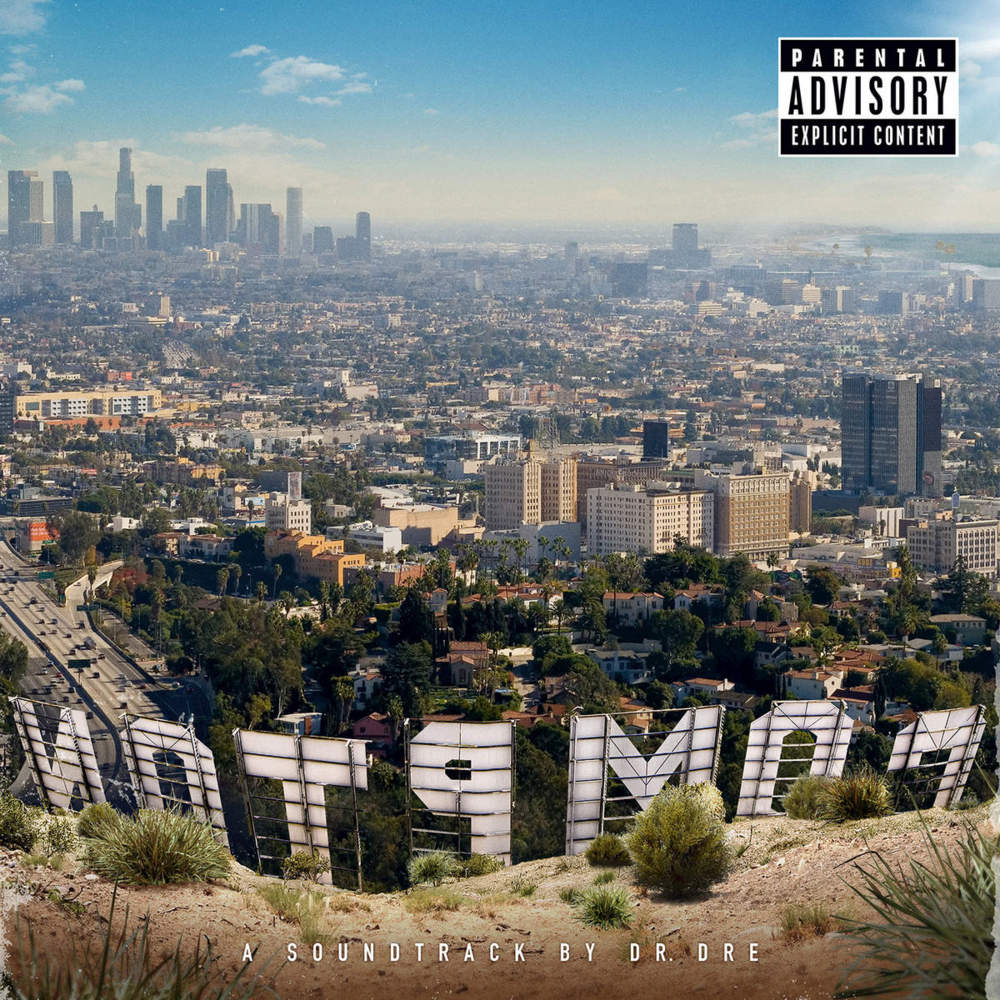 Some say it's wrong to compare an artist's earlier works to contemporary output. I on the other hand am not so afraid to be human and have no problems saying that Dr. Dre's long awaited third album is rubbish compared to his first two. Compton is certainly well made. Too well made. The tidiness overshadows the honesty and has got absolutely nothing which made us Dr. Dre fans in the first place. He could have stuck to his old school roots or invented a new way to do old school. Here he is just trying to keep up with the modern sound of hip hop instead of being the supreme innovator we know and love. The beats are squeaky clean and sound far too busy compared to the stripped back rawness of 2001. The rhymes are decent enough but the main problem is Dre. He doesn't even sound like Dre. When Snoop wrote for The Chronic he made the rhymes suit Dre's voice and delivery.Kendrick Lemar seems to have written rhymes catered for his own flow and given them to Dre. Another colossal creative error. At the end of the day, it's the songs that matters. Sadly, none of these songs do. Not a 'G Thang' or 'Next Episode' among them. Dre should have stuck to his guns and stayed old school instead of trying to stay contemporary. This is his St. Anger. I hate to say it but 2015 was the year Dre forgot about Dre.