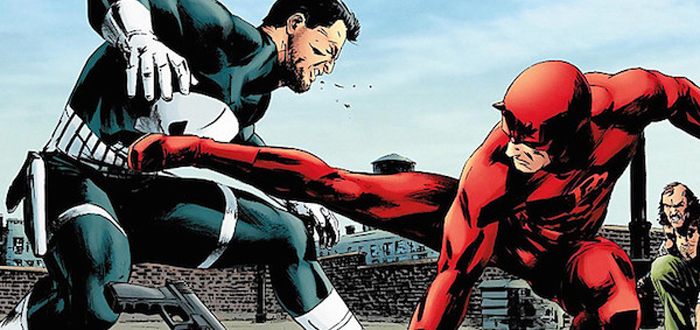 Daredevil Returns In March
After it smashed it's way onto Netflix and received praise from fans, new and old as well critics, it's being reported that Daredevil will return for it's second season sooner than expected.
A whole month sooner in fact!
In a preview of the upcoming Entertainment Weekly, it's noted that March is pegged for the Netflix show to return: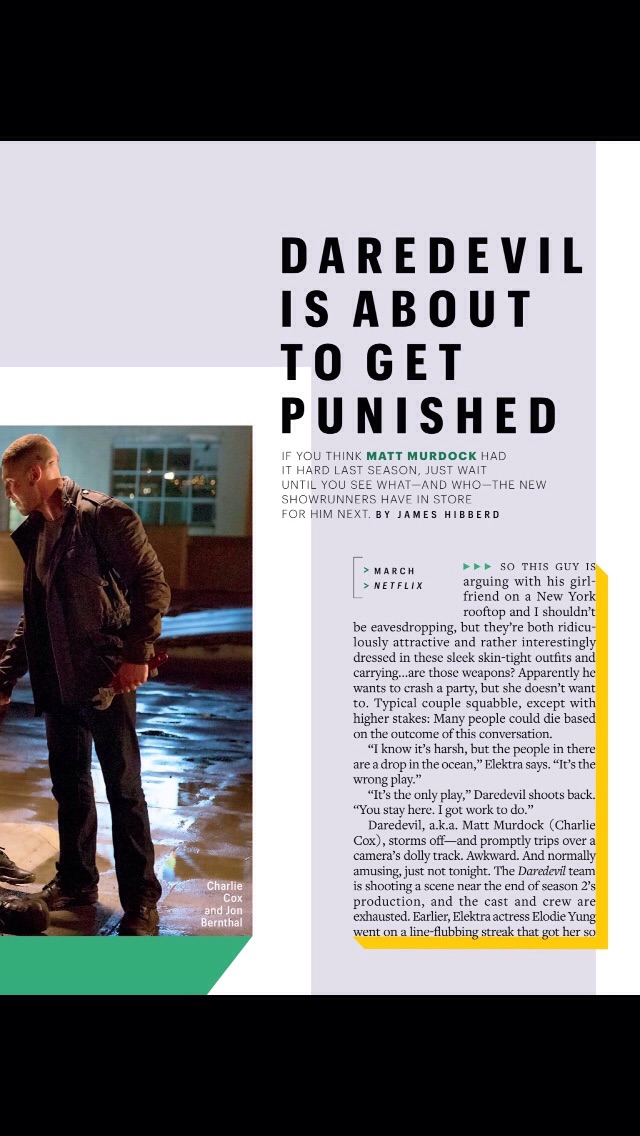 If the show is set to air in March, it would mean getting a month earlier than many had been led to believe. The show is being pushed by two new showrunners this season with Doug Petrie and Marco Ramirez taking direction. We know little of what to expect with season 2 other than both the Punisher and Elektra will feature heavily with Ramirez and Petrie having dubbed this season, "Daredevil vs The Punisher".
IMDB still lists the series to return with the second season premier in April. We've reached out to Netflix for confirmation but at the time of publication are still waiting a response but rest assured we'll update you with more as soon as we have it!
Editor-in-Chief, part-time super villain and hoarder of cats. If you can't find me writing, I'm probably in the kitchen!