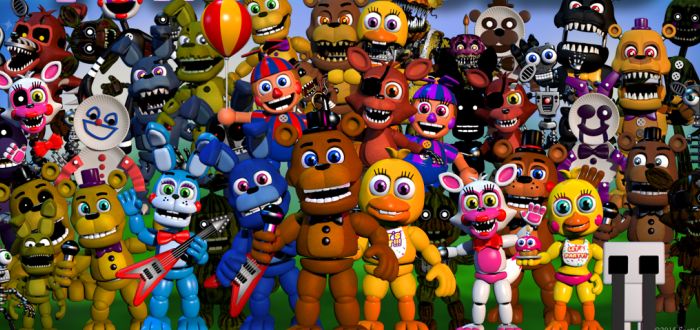 Creators Say 'Five Nights At Freddy's World' Was Released Too Early
Five Nights At Freddy's World was originally meant to come out on February 19, however it came out suddenly a few days ago. Shawn Cawthon, creator of the games, has been known to do this before but this time he thinks he made a mistake. His full post is below:
Hi everyone.

This isn't exactly an announcement that I'm enjoying writing, but it's one that I feel I owe to the community.

You know, I've been accused of rushing my games ever since FNaF 1, but I've never felt that I'd released a game too early… until now.

There are a lot of features that this game should have had before release, features that I was told about, but ignored and didn't implement. Features such as being able to see what abilities do during battle, or being able to see a stats page for your characters. These are features that any good RPG would have.

I got too eager to show the things that were finished, that I neglected to pay attention to the things that weren't.

I'm going to fix this, and I'll be updated the game with these features in the coming weeks.

So I say this to a community that I've enjoyed and respected for over a year and a half now – I'm sorry. I will continue to add features to the game and make it right.

UPDATE:
Here is a list of the features added to the game since the time of this post, and there will be more to come.

-Overworld map (press and hold TAB)
-Attack command descriptions
-Byte descriptions (when in Byte store)
-Chip descriptions in the Chips menu
What are your thoughts? Let us know in the comments below!