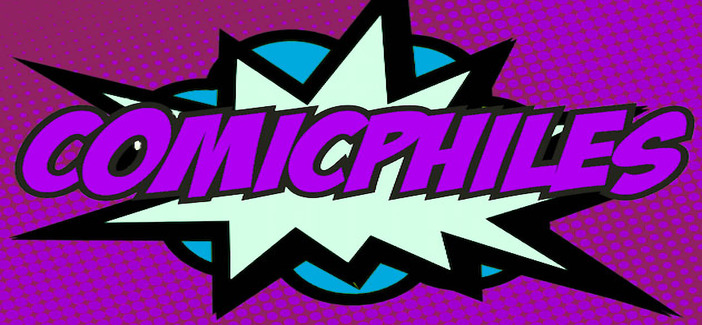 Comicphiles: The Worst Dead-Spider Walker
Y'all have no idea how ridiculously excited I am to be writing Comicphiles this week. I know we say it every week, but narrowing this list down to just three is honestly impossible. Despite being a self confessed Marvel obsessive,  I tried super-duper hard to include non-marvel #1's, in my top three this week. Totes swearsies! But when it came  to picking that mighty trinity of comics, I hope you'll agree that, these ones deserved the hype.
X-Men: The Worst X-Man Ever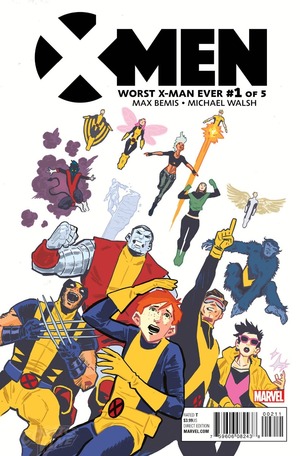 Okay, brace yourselves for the controversy, but….. I'm not the biggest fan of the X-Men. It probably stems back to repeatedly watching the animated show on VHS over, and over. So of course it's a self-inflicted dislike. Nonetheless, I dove into this comic with an open mind. Said mind, has been blown to smithereens.
This comic is ridiculously funny!  I've re-read it like three times already. It taps into society and modern culture so well, the pacing is perfect, and the art style, although not my favourite, it really works. The first issue of this 5 issue mini-series centres around the character of Bailey, who as the title may suggest, discovers that he is a mutant. His powers however may not necessarily be the best, and the situations he finds himself in, are often unfortunate. Lets not even mention his superhero name. But this comic knows whats it's trying to achieve, and it hits every funny beat from beginning to end. Definitely an unexpected gem! Marvel just ned to introduce him to Squirrel Girl now, and let the true hilarity commence.
Will I Continue Reading?
You darn tootin' better believe I will! A+ for hilarity!
Spider-Man/Deadpool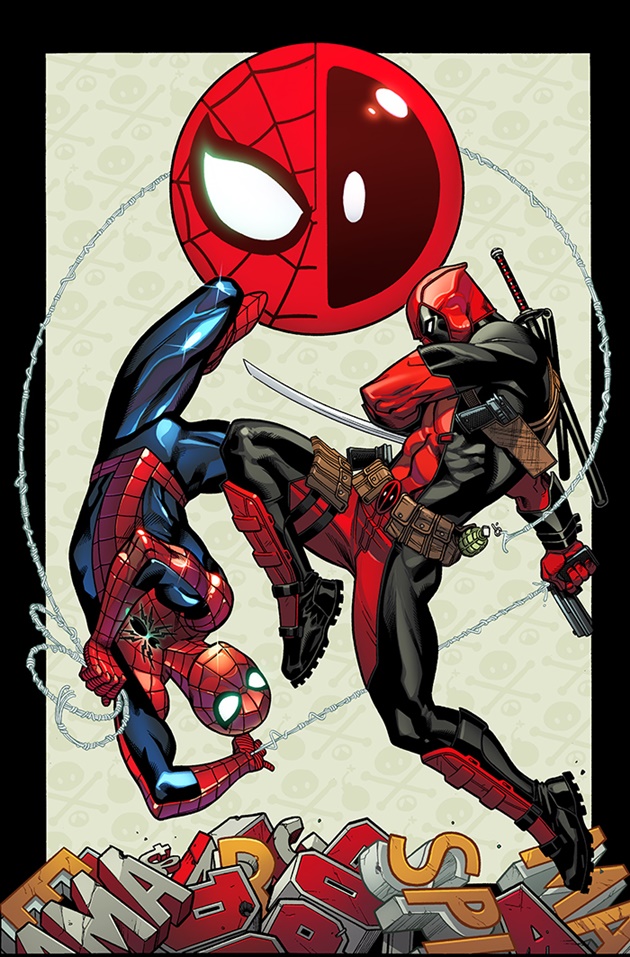 When you have the Webbed Wonder and the Merc with a Mouth teaming up in their very own ongoing series, there's some very big expectations to be filled. Alas, this one just about falls a little short of the mark. It was by no means bad, but I do feel as though the writing worked to paint Deadpool in a much better, light than Spider-Man with his jokes/quick wit, and filthy humour. Don't get me wrong, Deadpool is very funny in this, but I definitely feel like Spider-man's old-school charm and wit would have provided some great banter. This new-age Parker is a tad too serious for my liking.  I do feel like the artwork was very well executed though. Despite featuring two red-costumed heroes with masks, it was very expressive, and  balanced well, colour-wise.
I was a little disappointed with the plot however. It all seemed a little chaotic for one issue, with two villains Dormammu and Hydro-Man, on top of all the Deadpool & Spidey 'banter'. But I really am nitpicking. It is by no means a bad comic, and any fans of Deadpool or Spidey will surely love this series. The issue does end with quite a big cliffhanger, which will probably keep me hooked for another issue at least.
Will I Continue Reading?
I'll give it another chance. Expectations have been normalised.
Patsy Walker, A.K.A. Hellcat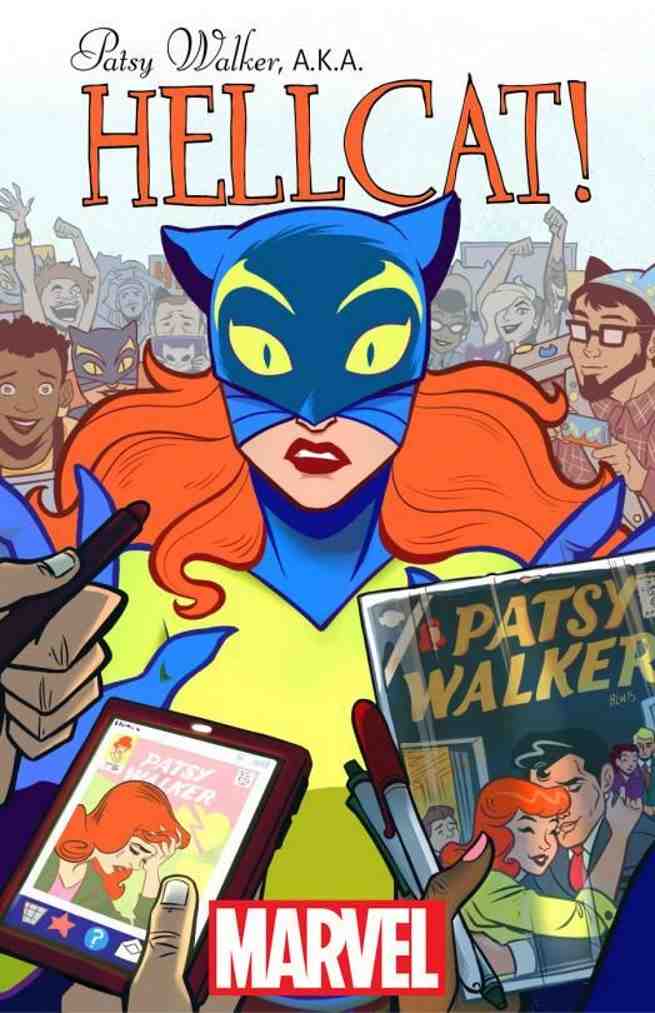 I'm squeeing so much right now, I feel like only cats can hear me. This comic is purrfection! Again, it's a knockout. It's probably worth noting that even though this is the same Trish Walker as in Netflix' Jessica Jones, this interpretation is so far removed, and so fresh. It's great. It's like sitting down and watching an episode of Supernanny with a big box of leftover Christmas chocolates fruit. It's good, clean, fun…with the occasional scuffle, coffee spillage and mischief.
This comic is very much Marvel's own take on DC's Batgirl. Only Patsy is very perky, and upbeat, like, all the time. There are so many silly moments in it that just can't stop yourself from giggling like a schoolgirl. The plot for this one's pretty basic, and it's well paced, but I love the art style. Simple yet expressive. When Patsy stops the nefarious (not) Telekinian ('Is this guy for serious right now?') from robbing money from a bank truck, they quickly end up bonding over musical theatre…aka Wicked, and an immediate friendship is stricken between the duo. Patsy Walker, A.K.A Hellcat is just a fun escape. Accessible to all ages, and again, socially aware.The worst part being that I actually have to wait to read the next issue. Uhh. Hurry up Marvel.
Will I Continue Reading?
Without hesitation. 100% Yes!
Have you picked up any of these yet? I most definitely want to hear all your opinions and critiques, both opposed and in agreement. Lets get chatting in the comments!