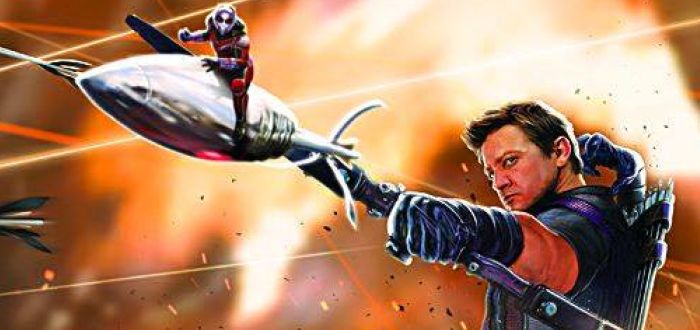 Ant-Man Arrow Featured In Civil War Promotion
With Paul Rudd's Ant-Man featuring in the upcoming Captain America threequel Civil War, comic book enthusiasts around the world held their collective breaths in the hopes of seeing this particular shot in some form.
Facebook page Hablemos de Marvel have got their hands on some promotional images for the upcoming movie, and it's glorious, as seen above.
This particular shot harkens back to an issue #223 of The Avengers in which Ant-Man and Hawkeye joined forces. The issue sees Clint returning to the carnival where he once performed, and discovers it has been taken over by Taskmaster as a recruitment centre. After forcing Hawkeyes surrender while threatening the carnival owner, Clint is left in a lion's cage, until the timely arrival of Ant-Man who had been attending the carnival with his daughter. The two heroes must then team up to defeat the Taskmaster's men.

Do you think we'll see the Ant-Man projectile in Civil War? Let us know in the comments!