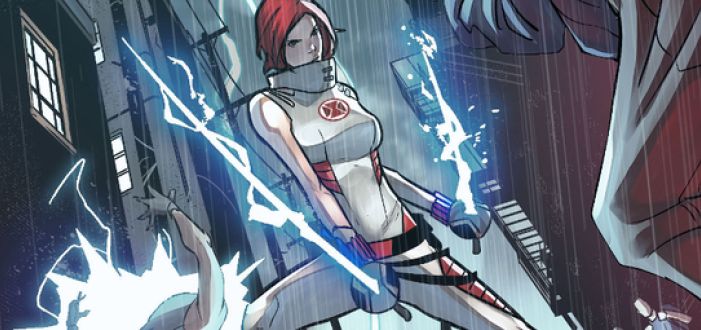 All New, All Different Marvel: Characters To Watch
It's been an age old tradition in the land of the social medias that, as a new year rings in, you completely change everything about yourself as the clock strikes midnight, signing the ever binding contract with the hashtag #NewYearNewMe … or so I'm told.
The Marvel comic universe seems to have gotten wind of this ever popular tradition too, as the All New, All different series' has added some 'New Year, New Me' shakeups, and I'm here today to break it down for you.
Star-Lord
Okay, so Peter Quill's still around, but the Star-Lord mantle has been passed on to the love of his life, Kitty Pryde. Yes, the very same Kitty Pryde that served for many a year as an X-man is now in space, kicking space booty alongside the Guardians of the Galaxy. Pretty sweet, right? As I said, you can follow Kitty's adventures in Space in the All-New, All-Different Guardians of the Galaxy.
Hulk
There's a new Hulk in town, and he's totally awesome! Amadeus Cho has taken up the mantle in the All-New, All Different Totally Awesome Hulk. Cho is one of the eight smartest people in the Marvel Comic Universe and brings a new sense of enthusiasm to the Hulk powers. Rather than being burdened by the weight of his powers, Cho revels in them, and it's definitely a breath of fresh air!
Wolverine
She's no stranger to the adamantium claws, but X-23 (otherwise known as Laura Kinney) has now taken up the mantle of Wolverine in the Marvel Comic Universe. From her initial creation as a weapon, she's definitely got big boots to fill as she now tries to become the hero she deserves to be. You can follow Laura in the All New Wolverine series.
Red Widow
Let's be clear, Natasha Romanoff is going nowhere any time soon. But there's a new widow on the scene, and we're sure to see a lot more of her as we get deeper into the All-New, All-Different series. However, the origin story of Ava Orlova is told in the YA novel Black Widow: Forever Red by Margaret Stohl. So be sure to check that out if you want some more Red Widow in your life sharpish.
Honorable Mentions
These few have been around for a little while now, but nonetheless they're still pretty fresh! The All New Spider-Woman (Spider-Gwen) has returned to her parallel universe yet maintains her friendship with her Earth-616 friends. Jane Foster has taken up Thor's mantle and has joined the Avengers alongside the All New Captain America, Sam Wilson.
Who are your favourites? Let us know in the comments below!