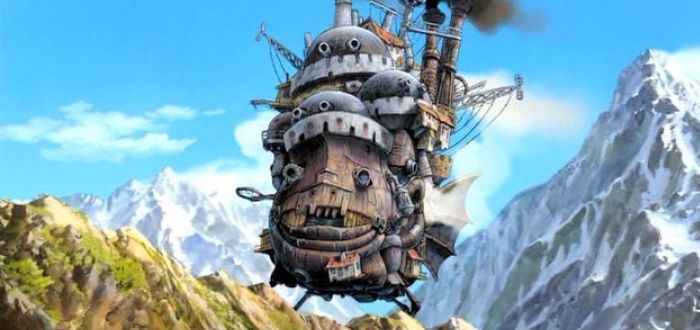 Adam's Magical TV & Movie Guide
We all need a little magic in our lives, whether it's that spark of romance from your significant other, the thrill of finishing an amazing novel, or just that glorious moment when you take a bite out of your favourite chocolate bar. Mmm chocolate….
So, if you've been a little lax in the magic department lately, I've got you covered! With my short list of Magic based TV Shows and Movies that will certainly ignite that twinkle in your heart. Of course there are many magical shows and movies that would scare the bejayzus out of everyone, but, not today satan. We're keeping things light hearted today!
Little Witch Academia
Little Witch Academia is a short that was released in 2013, and tells the story of a young witch Akko, who enrols in the Luna Nova Magical Academy, a school for young witches. While there she strikes up connection with two other young witches, Lotte and Sucy and their group dynamic really makes this an anime worth watching.The Little Witch Academia sequel was released in 2015. While the first short is currently available on Netflix.
Sabrina The Teenage Witch
Sabrina The Teenage Witch  is a classic, and probably needs no explanation. Seven seasons, jam packed with special guests, quirky characters, magical mishaps and a talking cat. What's not to love?
Into The Woods
Based on the broadway musical of the same name, Into the Woods was released in 2014 to praise. With a story that centres around the characters of Cinderella, Jack and the Beanstalk and Little Red Riding Hood as their journeys into the woods have them crossong paths with the baker and his wife. The baker has been tasked with collecting a series of objects by a witch, in order to lift a curse, so that the baker's wife may finally be able to fall pregnant. Lots of music, lots of fun.
Harry Potter And The Endless Supply of Movies
7 books. 8 movies. Endless hours of enjoyment. Follow Harry, Ron and Hermione as they progress through Hogwarts, and attempt to foil Voldemort's plans at every turn. This is one series that has to be marathoned at least once a year. So, why wait?
Howl's Moving Castle
You could say that i've saved the best for last here, because Howl's Moving Castle really is a masterful display of storytelling and animation. When Sophie encounters the Witch of the Waste, and is transformed into an old woman, she is led to the one Wizard powerful enough to set her free, Howl in his enchanted moving castle.
What are YOUR top magical picks ? Do you agree with any of mine? Let us know in the comments below!