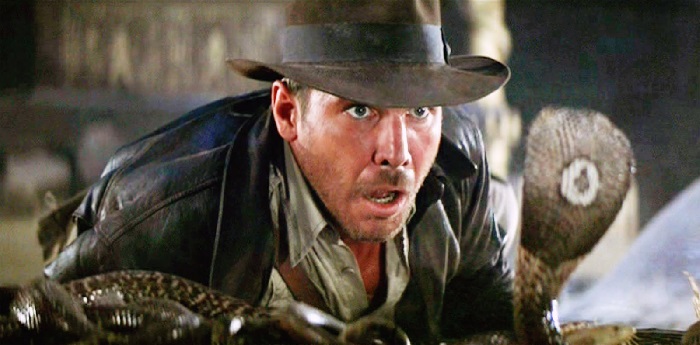 Steven Spielberg, the famed director behind the Indiana Jones series, has said that he'd be more than willing to make a 5th installment of the adventure franchise.
"So as long as there's more adventures out there," he said in an interview with Screen Daily, "I've got a bullwhip, a fedora, a leather jacket and a man on a horse who knows how to get the job done."
Better still comes his opinion about the casting. "I don't think anyone could replace Harrison as Indy, I don't think that's ever going to happen."
Harrison Ford played the thrillseeking archeologist from 1981 to 1989 in the original Indiana Jones trilogy and again in 2008 for the disappointing Indiana Jones and the Kingdom of the Crystal Skull. Now in his '70s there were rumours about younger actors stepping into his shoes with Shia LaBeouf and Chris Pratt being at the centre of the speculation. Spielberg, however, has no such plans.
"It's certainly not my intention to ever have another actor step into his shoes in the way there have been many actors that have played Spider-Man or Batman. There is only going to be one actor playing Indiana Jones and that's Harrison Ford."
Of course, this is just one person's opinion but considering it's Spielberg's opinion, it'll be interesting to see how things develop.