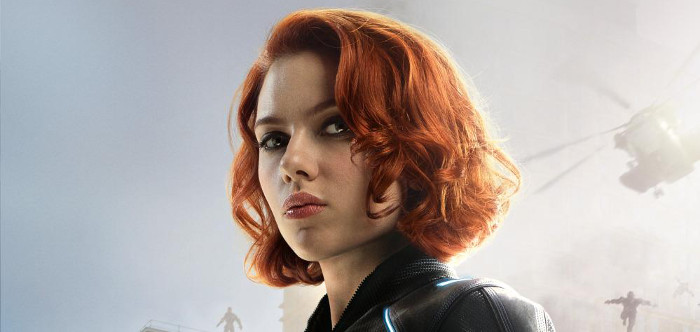 Scarlett Johansson shed some light on her ever expanding character arc in an interview with Entertainment Weekly on set of Captain America: Civil War. 
Speaking about how her character translates from the final scene of The Avengers: Age of Ultron to Civil War, Johansson stated: "I think Natasha's a very strategic thinker and that's her strongpoint. Her superpowers, if you want to call them that, are her experience, her ability to make usually the right decision in a quick moment, in a tight minute." She went on to describe how Black Widow will be drawn into the Cap Vs Stark conflict, saying "She's always a little bit on the perimeter so she can have a better perspective of what's really going on."
Perhaps the biggest lingering question still remaining from Age of Ultron is where Natasha is emotionally in Civil War, after being 'abandoned' by Banner. "She understands that Banner did what he had to do," she said. "Certainly she's not going to be the person to chastise someone who's not ready to open up. I don't think she's taking it personally. " Johansson continued to assure fans, adding, "There is little room for romance in Civil War; I think there is a lot going on that doesn't really involve big heart-to-hearts. I mean it's certainly in there and there's references to it, but this is not the opportunity for us to explore the Widow's deep, personal backstory."
Johansson, who is also very much aware that her character is always under the scrutiny of fans and flamers alike, revealed: "I'm happy that people scrutinise the Widow's storylines and care about it and are invested. I'd much rather it be like that than have a kind of 'meh' reaction."
Are you looking forward to seeing more of Black Widow in Captain America: Civil War? Share your thoughts in the comments below!