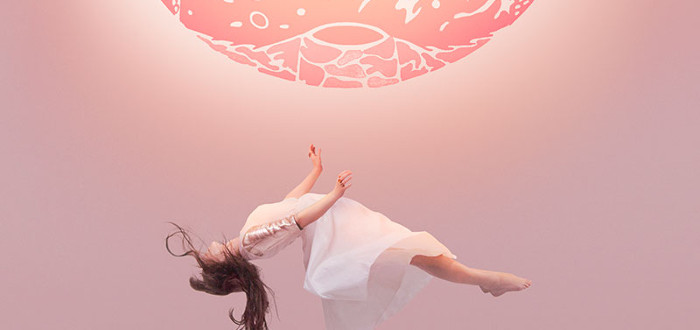 Ross' Top 5 Albums Of 2015
What a year it's been in terms of music. What a bloody outstanding year. There have been so many good tracks and albums in the past twelve months, with some of my favourite bands releasing new work, surprise newcomers and outliers that I had never listened to before all contributing to make this one of the best years on record. This isn't in any particular order, and my tastes do tend to stray to the heavier side of things rather than the pop/electronic side, but I'll try and keep a good mix of both in mind as we go through this but in the end, it's my list and I hope some of you out there will appreciate this year's music as much as I have!
Bring Me The Horizon – That's The Spirit
Finishing the moulting process that began on There Is A Hell… and was at the forefront of Sempiternal, Bring Me The Horizon have shed their metal feathers entirely and emerged as an arena-rock powerhouse. Tracks like 'Throne' showcase the band's newfound confidence in their electronic elements, making use of chopped-up vocal samples to create a killer hook, with other songs like 'Happy Song' incorporating alt-rock and industrial tendencies, 'True Friends' all-out orchestral bombast and 'Drown's wall of sound slamming right into you like a flood breaking the walls of a dam. The thing that makes so many songs on That's The Spirit stand out is the band's sense of pacing, as the best songs use buildups and quieter ambient moments that I can say from having experienced it in person, send live crowds absolutely wild.
Fightstar – Behind The Devil's Back
As soon as lead single 'Animal' was released to break the five-year hiatus, I knew this was going to be an album that I loved. Behind The Devil's Back brings back the post-hardcore elements that were largely missing on the band's last album Be Human, with tracks like 'Sink With The Snakes' showcasing some of Charlie Simpson's most brutal vocals since 'Deathcar'. The band has finally managed to synthesize all of its elements into one perfect package, with post-hardcore guitars battering against ambient, twinkling synths, and Charlie's harsh and gruff vocals contrasting Alex's soaring falsettos, Fightstar have released the definitive album of their career, with the interplay of brutality and beauty that made them something special in the first place.
Purity Ring – another eternity
This album came as a total surprise to me, as I hadn't heard of the duo before about a week ago, yet it hasn't left my headphones in all that time. Sparkling synthpop with ethereal female vocals isn't exactly uncommon, especially not this year with Grimes and CHVRCHES both releasing new albums but…admittedly, I haven't got around to listening to either Art Angels or Every Open Eye in full yet, my bad. Still though, the execution on another eternity is up there with more established acts, and if you like either of the acts I just mentioned or just want some upbeat synthpop to check out, I implore you to give another eternity a listen.
God Is An Astronaut – Helios/Erebus
Another one out of left field, I had also never heard about this band till Our Friendly Neighbourhood Editor Anthony (You're welcome! -Ed.) shared this slice of awesomeness on Facebook, and it became my go-to gaming music for the year. Landing somewhere between the soaring ambient post-rock of Maybeshewill and the atmospheric gloominess of progressive death metal bands like In Mourning, Helios/Erebus is simultaneously uplifting and heavy. A perfect record to either listen to in detail and appreciate all the layers in its sound, or zone out with while you're playing a game of League of Legends, this one got a fair few spins from me this year.
https://www.youtube.com/watch?v=m6Kxxui52j0
Crossfaith – Xeno
Anyone who knows me at all knew I was gonna put this here. Crossfaith don't show much evolution in their well-developed rave-metal sound besides the increasing use of clean vocals, but considering that for my money they do the electronic-metal fusion better than any other band in the current market (far better than acts like Enter Shikari, in my opinion), I'm totally okay with it. Full of tracks to get a crowd jumping, headbanging and moshing, Crossfaith continue to solidify their place in the modern metal landscape by doing exactly what they've done for their last two albums, and more of the same from a band this good is no bad thing at all.
Before I go, I do want to give a quick shout-out to some albums that didn't make the cut, but I enjoyed a hell of a lot, or albums that I didn't listen to fully enough to justify giving a place on the list to, but which had enough individual songs I liked for me to give them a recommendation for those songs anyway: State Champs – Around the World and Back; coldrain – VENA;Disarmonia Mundi – Cold Inferno; Gunship – Gunship;she – Chiptune Memories and Grimes – Art Angels.
Well, hope you enjoyed a few of my picks there, 2015 surprised me with the sheer quality of its releases and seemed to hold a surprise at every turn. I'm sure there are plenty of releases I didn't even hear or know about this year, so if you have any recommendations at all, no matter the genre, please leave a comment below and share your opinion! But for now, let's raise a glass and hope 2016 is – somehow – even better than the last 12 months.