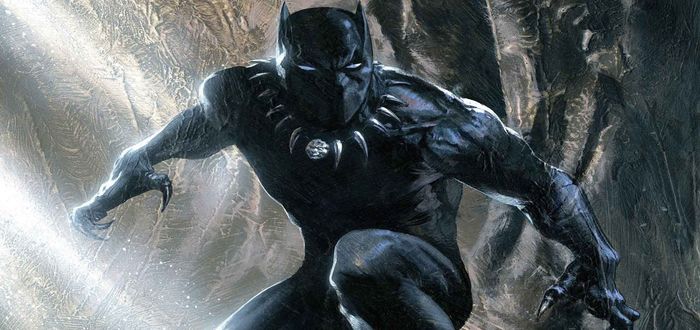 Opinion: The Claws Are Out – Black Panther's Entertainment Weekly Cover
Some people get out of bed in the morning to be offended. This isn't something that I used to believe, but after years of irritating posts on my news feed and angry sharing by reactionary drama queens, I've come to accept that certain people just love to sound off and make mountains out of molehills.
The internet's most recent controversy is centred entirely around an Entertainment Weekly cover featuring Captain America and Iron Man as well as Marvel's newest on-screen character, Black Panther (who will be played by Chadwick Boseman), to promote the upcoming Civil War movie. The cover shows Cap and Iron Man standing up front unmasked with Black Panther behind them with his full outfit on. 
It seems that the main issues people have with the cover include the use of the word 'meow' beside Black Panther, his position behind the two main leads, the fact that he's masked and also the tagline which reads 'The biggest Marvel movie yet introduces Black Panther. He's tall, powerful – and has claws that a real housewife would envy'. So basically everything.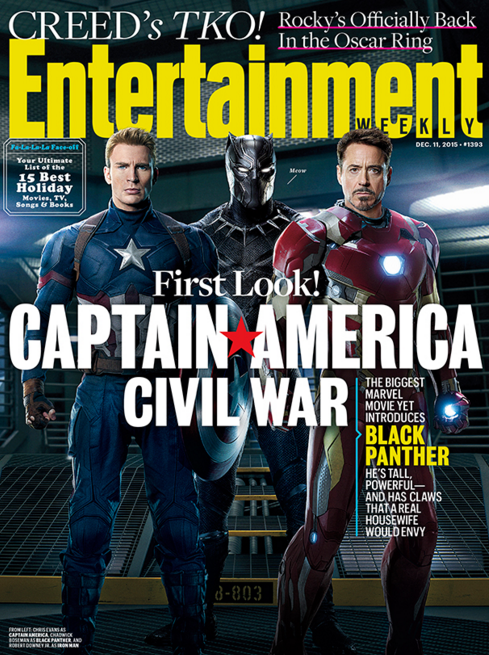 Let me first address what I think is the silliest of the so-called issues here: We're already well acquainted with Cap and Iron Man's beautiful faces, we've seen them plenty of times before and both can sell covers either masked or unmasked. We don't know what Black Panther, otherwise known as T'Challa, looks like under his suit. Why would the people behind the movie want their newest character to be unmasked for the first time on the cover of a magazine? The movie isn't even out yet, and obviously that's the place to debut Black Panther unmasked for the first time; not in the trailer and certainly not on a random magazine cover. 
It's beyond me how anyone could jump to the following conclusion, but including 'meow' didn't have anything to do with Black Panther's race. He is a king; a strong, ferocious powerhouse character, but obviously 'meow' was an ironic stab at humour either because whoever managed to sneak it through production thought it was hilarious because Black Panther is clearly not a meek little kitty, or perhaps it was as simple as the fact that a cat joke is an easy one to go for when it comes to a character who is literally dressed as a large jungle cat.
Or hey, maybe let's stop pretending that superhero films are hyper serious movies where there's no room for humour. Let's take a look at what we're actually seeing here: no matter how awesome Black Panther is and how excited I am to see him in action in the upcoming film, his costume literally has pointy ears on it. If you'd never come across Black Panther before and saw the cover, you could be forgiven for immediately associating the suit with 'cat'. Not to mention the chuckleheads beside him (seriously, why do they both look so constipated?); one of whom is dressed as a red and gold robot and the other guy is covered head to toe in the American flag and whose original costume consisted of flared tights. So let's chill out here for a second.
I'm not saying that 'meow' was a good joke, because it fell flatter than a crépe, but let's not resort to the kind of reactionary ranting that, when it comes down to it, is the crack cocaine of every attention-starved Facebook addict fishing for a few likes. As for the tagline ending in '…that a real housewife would envy', it's a reference to the Real Housewives reality show which has a cast of women whose nails (or claws) are as long as their fingers. On the show, they're portrayed as 'catty'. It all connects to the initial inspiration for the joke which was obviously 'cat'. Stupid as hell? Yes. Offensive? No.
The fact of the matter is that superhero movies appeal to the masses now, not just people who read and loved the comics. In that context, other than the people familiar with comics, people don't know who Black Panther is so why does he deserve to be front and centre on a movie that isn't even his? Cap and Iron Man are so well known now to the general public that they've evolved from superheroes to action heroes as well. Even my own mother, who wouldn't know Batman's arse from Superman's elbow, is at least able to recognise that Cap and Iron Man are big deals.
Ultimately, the reason he is not in front is because Cap and Iron Man are the main characters of the movie. Why should they not be the first thing you see? Also, the fact that people are getting angry over these things instead of talking about how awesome Black Panther looks is nothing short of depressing. 
When it comes to the cover itself, it was entirely unoriginal anyway. If you look back on a lot of Entertainment Weekly's covers before now they generally have the same format, as many magazines do. There's usually three people with the two main characters at the front and another one, generally the main villain or a new addition to the franchise, behind them.
The part where the word 'meow' is included is not new. In the Age of Ultron cover of EW, it's almost a carbon copy of the Civil War cover in that Cap and Iron Man are in front and Ultron, or one of his minions, is just behind them. The big difference is that there are plenty other robots behind the three as well, and one at the back has a similar joke tacked on with a line up to the words 'Domo arigato' in exactly the same format. And before people start sounding off about that being a race thing as well, it's obviously a reference to the line 'Domo arigato Mr Roboto' in the song 'Mr Roboto' by Styx. 
The same thing happened on the Magic Mike XXL cover, and also on the cover featuring Chris Pratt to promote Jurassic World. On the cover, Pratt is climbing out of a pool surrounded by toy dinosaurs with one of them saying 'Chris Pratt is dino-mite in Jurassic World'. Julia Louis-Dreyfus, too, had a cover featuring a goat making a stupid comment about how her dress looked 'white and gold' after that went viral. Entertainment Weekly has a history of stupid, un-funny jokes on some of their covers, and this is no different.
The magazine has published some gorgeous covers featuring black stars such as Viola Davis, John Boyega and Laverne Cox this year without a joke in sight. In saying that, Black Panther shouldn't be exempt from a little humour just because he himself is a black character. Is that not also discrimination?
Black Panther will be making his superhero debut in this movie, but he'll soon become the first black superhero to star in his own standalone MCU film, and that's a big deal. Diversity on the silver screen is sorely lacking, and it will be fantastic to see a well written and compelling black character, particularly as he's one of my favourites as his stories are some of the first I read when I got into comics. However, this whole 'controversy' regarding a harmless joke and a poor reference to the Real Housewives of wherever is totally silly. 
How about everyone annoyed about this takes all their anger and energy and pushes it on the real (and frankly, shocking) problem of shrinking major characters from the Star Wars: The Force Awakens Chinese poster because of their skin colour. Or the white-washing of the cast of Gods of Egypt? Or the fact that Emma Stone was cast to play a woman of Hawaiian and Asian descent in her recent film, Aloha?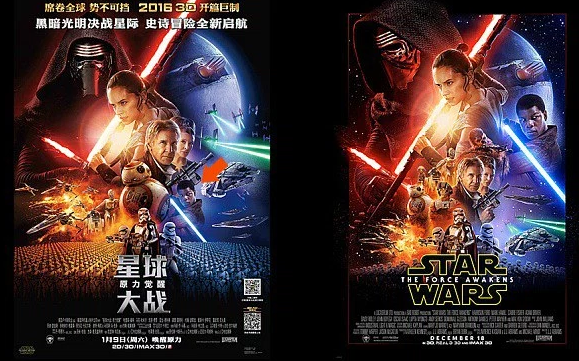 Now if you'll excuse me, my poor claws hurt after all this typing.
What do you think of this controversy? You can read the flipside of this argument from Emma over here, then you can vote in our poll on either article to let us know which side you're on!
This poll has been closed.
Did you find the EW cover for Captain America: Civil War offensive?