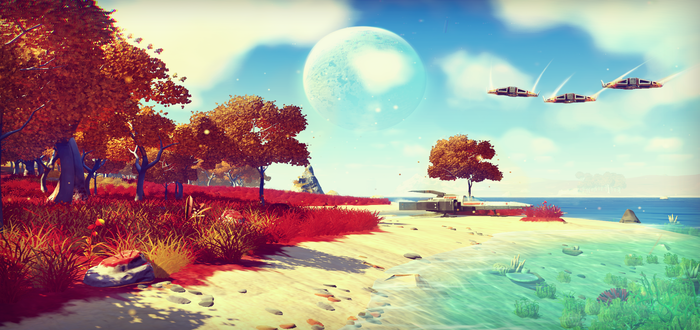 No Man's Sky piqued interest across the gaming world long ago. Promising an open universe featuring over 18 quintillion planets with their own unique flora and fauna combined with the survival element as the player avoids the ire of the Sentinels, No Man's Sky is a game difficult to overlook.
A new promotional video features Sony Entertainment President Shuhei Yoshida sampling the game. The PlayStation head honcho's enthusiasm when playing promises much and he asks more than one pertinent question regarding the mechanics of the game to designer Sean Murray. 
The interview makes clear a few more details, such as the hyperdrive system, the lifeforms expected on each planet and the immense journey expected of each player.
The game is scheduled for a June 2016 release.