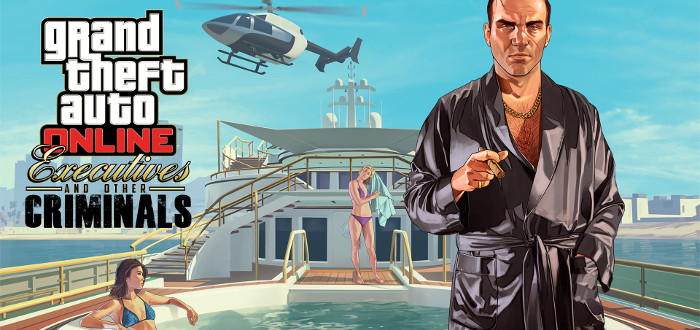 New Free Grand Theft Auto 5 Online DLC Coming Next Week
It's nice to see that after 2 years since release, Rockstar is still making content for their powerhouse hit Grand Theft Auto V. This week, the company announced that they would be updating the game with a brand new free DLC titled Executives and Other Criminals for their online multiplayer Grand Theft Auto Online. The new content includes customisable apartments, new luxury homes in the Vinewood Hills, new vehicles and your own yacht, just in case you want to re-enact some Lonely Island songs between heists!
On top of that, the DLC also adds more jobs and challenges to the co-op mode including the ability to hire (and fire) other players to make a gang of bodyguards, who all earn a steady income for their services, whatever that may be. From what we can tell of this feature it seems to be a new way for players to both flaunt their wealth and allow them to set up their own organised crime rings, letting everyone know exactly who's boss.
Furthermore, as explained by Rockstar: "Some existing Freemode Events will automatically adapt when played by organizations, allowing for new ways to take on King of The Castle, Moving Target and more. Also included is the new Extraction Adversary Mode, tasking teams of Bodyguards to search, locate and safely extract an Executive from their downed jet before a Hit Squad intercepts and eliminates the target."
Executives and Other Criminals is set to release on December 15 on PS4, Xbox One and PC, but will sadly not be released on either PS3 or Xbox 360 versions of the game.