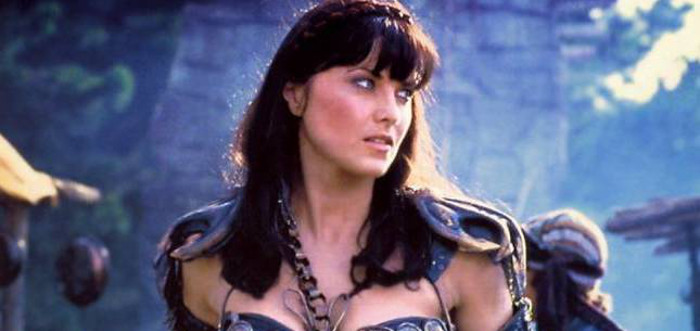 It's been widely circulated that NBC were looking at rebooting Xena: Warrior Princess once again and finally, the network have confirmed that they're moving ahead with a new series of the classic show.
From The Hollywood Reporter, producers Sam Raimi and Rob Tapert, who were involved in the production of the original series, have tapped Lost writer Javier Grillo-Marxuach to write the pilot. Grillo-Marxuach has a long history in cult TV, have written for Charmed, The Dead Zone and Helix among others.
The news isn't all good as it's also been confirmed that Lucy Lawless isn't currently involved in the reboot, with production searching for a new, younger Xena to lead the show. Obviously a younger actress to lead the show for a new generation isn't unexpected, but some involvement from Lawless would be a nice shout-out to old school fans. Considering she's in Ash Vs. The Evil Dead, she can definitely still hold her own on the small screen.
There is as yet no planned release date for the show, but it will likely appear sometime next year.