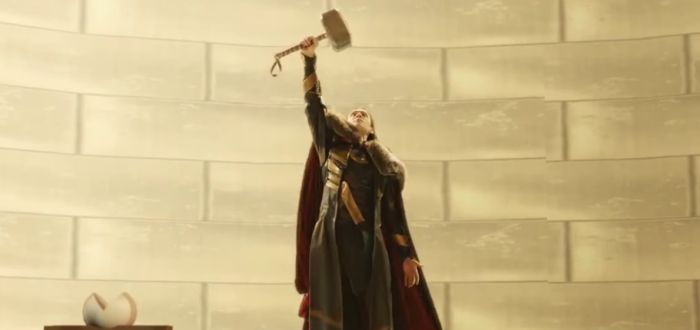 Marvel's Phase 2 boxset is being released soon and, along with the previously revealed Sokovia Accords, we also got a new deleted scene from Thor: The Dark World.
The deleted scene features Loki imagining a coronation scene as the amassed crowd cheers for their new king. Loki then calls to Mjolnir which responds by flying through the sky into his outstretched hand.
Thor will return when Thor: Ragnarok hits cinemas across the world in July 2017.
…and just because it still cracks me up 100% of the time, all the time, check out this classic clip: