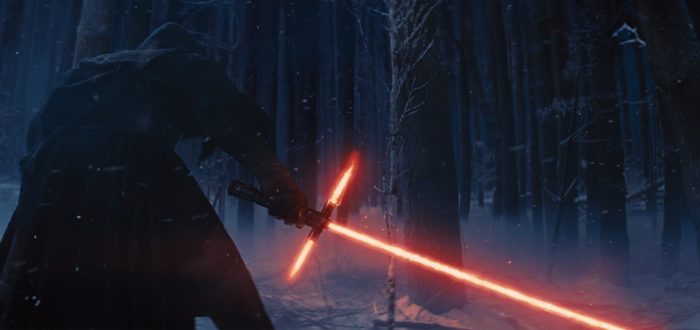 Earlier this week, J.J. Abrams spoke to the AP and shared what he deems the ideal way of watching the film:
"As someone who really hasn't been the most vocal advocate of 3D, the strangest thing happened to me on this. When I was watching the reels in 3D, there were a number of shots — and I know this sounds insane — that I hadn't understood in the three-dimensional space quite the way I did when I saw them in 3D. I actually felt that there were things that were playing better in 3D. I had never felt that before. And if people have access to a theater that has laser projection, it is shockingly better… You cannot compare a traditionally projected image with a laser image. The blacks are true blacks. It's almost as if you have to adjust to it."
At this point, the anticipation is so great that you probably don't care how you watch it, as long as you do. But it's always nice to watch the movie as it was intended.
Not everyone is a fan of watching movies in 3D though, and for a good reason: the glasses dim the image and you end up losing a lot of the brightness and vibrancy of the screen, but watching it with laser projection helps to combat that.
If you want to follow Abrams' suggestion, you can check out io9, where there is a list of cinemas that are showing the film in that format. They also list the cinemas presenting the movie on traditional 2D 70mm film, which is how Abrams actually shot it (except for one specific sequence that was shot using IMAX cameras).