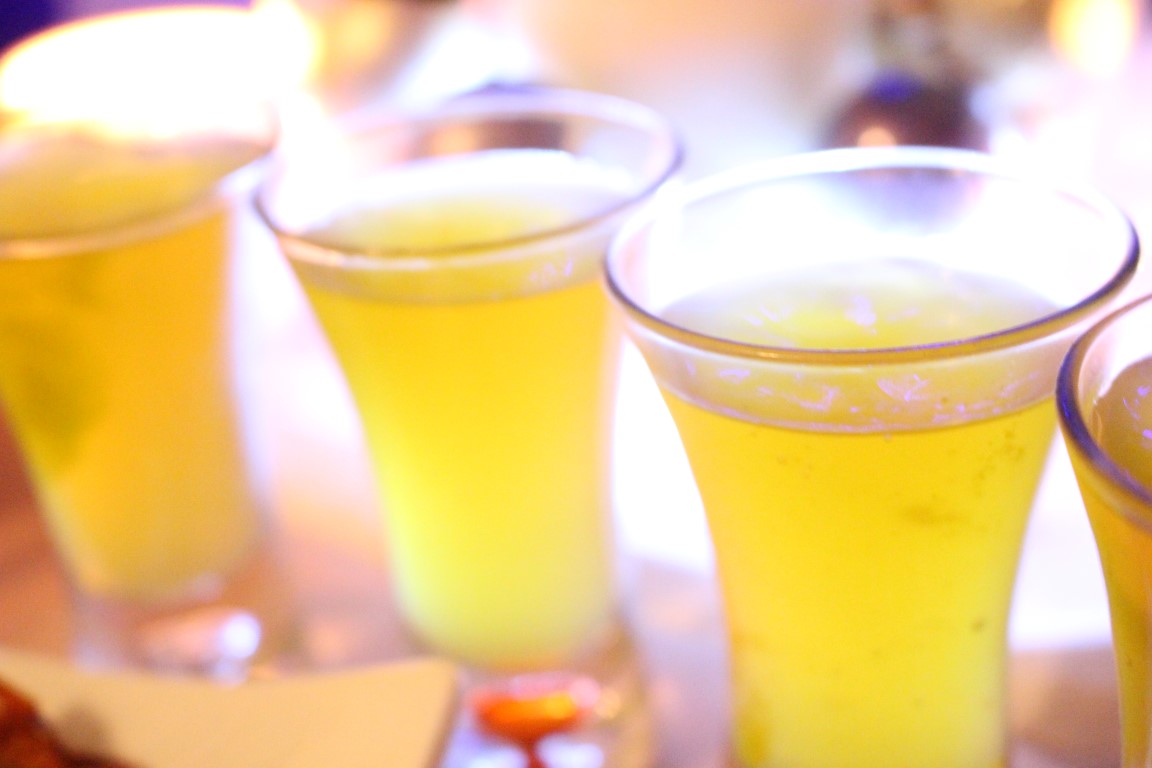 Geek N' Bake: Harry Potter Polyjuice Potion Shots
If beer isn't your thing and you were reluctant to try my take on Butter Beer (and you call yourself a wizard!?) then perhaps you're more of a polyjuice lover! While these shots aren't going to change the way you look they're guaranteed to pack a great kick, burst with flavour and have everyone talking about your magical skills in the kitchen/drinks cabinet.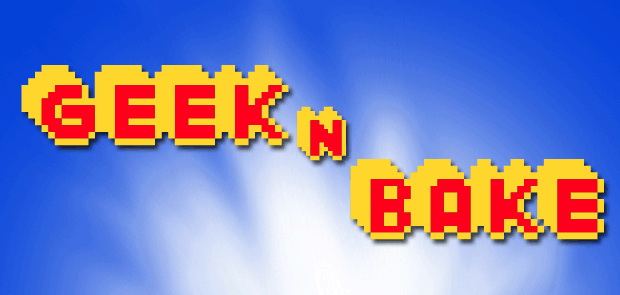 Pack away your your leeches and don't worry about picking fluxweed under a full moon! All you're going to need for this recipe is some vodka, jelly and your favourite flavours.
These shots are great for parties and while I went for what I thought the average polyjuice potion looked like, you can mix and match flavours here to your hearts content but we're aiming to create a nice balance between them all so try to pick combinations that you know are going to work – ginger, pineapple, mint and lime are really refreshing. I'm going to try my hand at this recipe again and I'm going to go for a fruitier concoction next time with raspberry, lemon and diet coke. Whatever your cauldron can cook up is sure to taste delicious if you follow my guide below.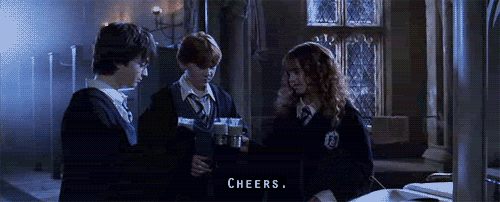 The recipe below is made using alcohol and as such should not be attempted by anyone who is not legally able to drink alcohol (under 18s in Ireland). Always drink responsibly!
DIFFICULTY
Normal
TIME
25 minutes to prepare (jelly mixes)
24 hours to set
INGREDIENTS
6 packets of vege-gel / gelation powder, 1 large lime, 3 fresh mint leaves, 1 medium root of ginger, 1 tin of pineapple, 360 ml vodka, 120 ml ginger ale, 120 ml pineapple juice, 120 ml water
PROCESS
Okay this recipe is actually pretty simple to execute but that's working on the assumption that you're Hermione Granger and have planned and prepped everything! If you're more like me or Luna Lovegood then you're going to be just as scattered!
Trust me take a leaf from Hermione's book (don't literally take one unless you want to make her mad) and do your prep in advance.
You're going to start by preparing your vodka mixes! Peel and wash your ginger root, chop it finely and then in a jar or bowl combine it with 120 ml vodka. Drain the pineapple juice from the tin, remove the rings and chop them into small chunks and add them to separate bowl with 120 ml of vodka. Quarter your lime and squeeze the segments into a bowl with shredded mint leaves and you guessed it… add the vodka!
Allow these to sit over night to draw the flavours out and you're going to get a much more potent potion/shot.
The next morning drain the vodka from their containers and set aside. Keep the pineapple chunks if you want to add something to the jelly mix later for an added bonus of booze.
In a sauce pan, combine two packets of your gelatin with 120 ml of water and let the contents sit for a minute or two to soak. On a low heat stir together until the gelatin is completely dissolves then remove from heat and stir in the lime vodka, pour into a container and place in the fridge.
Repeat this process for each of your remaining liquids. Add the ginger all and combine with two packets of gelation, stir on a low heat then lift when completely dissolved and add the ginger vodka before placing in the fridge. Repeat it one last time with pineapple juice you kept from the day before and set in the fridge.
Give yourself sometime to clean and catch your breath, maybe start cramming from finals or even trying your hand at one of the other recipes. After about 2 hours the gelatin should have begun to set and at this point you're going to want to remove the containers from the fridge and combine them either in tall shot glasses or in a larger container.  I used icecube trays to help make smaller jelly shots.
Return to the fridge overnight or at the very least 6 hours before you serve! Watch as your guests expressions change rapily as the jellies dissolve and they're treated to different flavours, sweet and sour, heavy and light.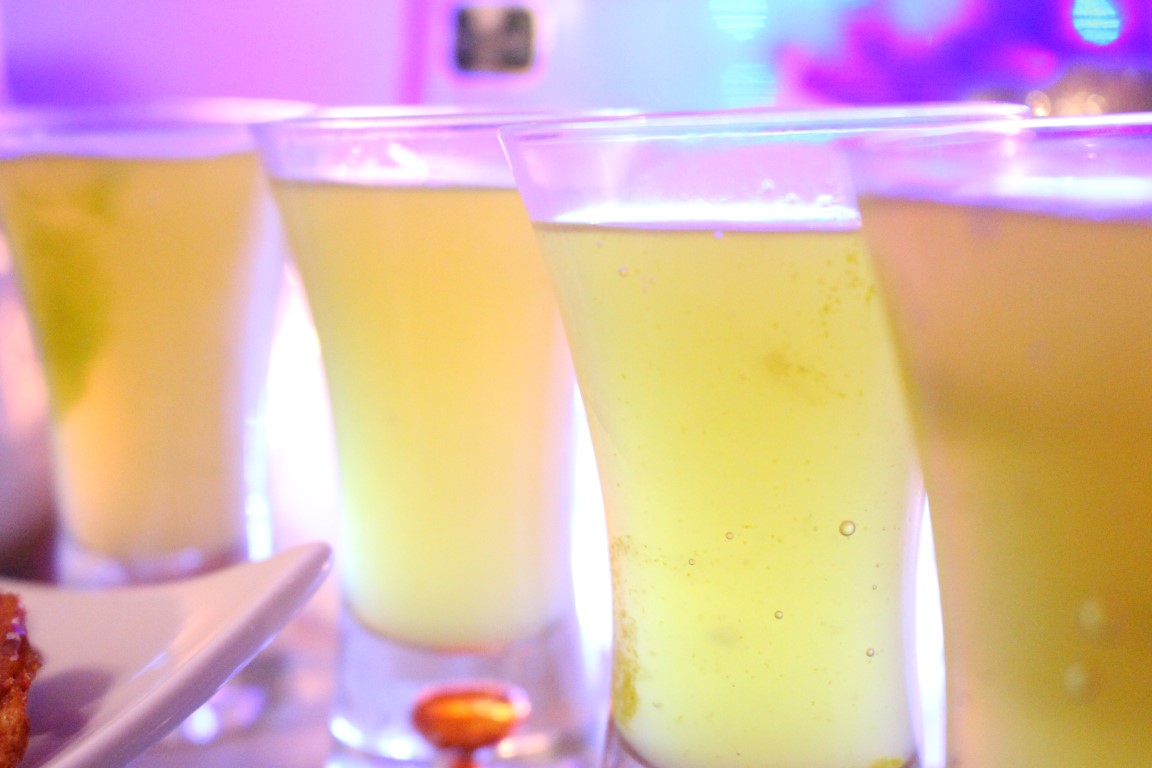 Optional, take some of the vodka soaked pineapple and add it to the container when you combine the jellies. You can also scrape some of the burst juice sacs (sounds just like something out a potions class) from the lime and add to the jelly.
I topped some of my jelly shots with green sugar crystals to decorate but these beauties look great served on their own too.
For non alcoholic shots, replace the vodka with 7up or extra water and you'll have perfect treats for non-drinkers or even Harry Potter birthday parties!
Editor-in-Chief, part-time super villain and hoarder of cats. If you can't find me writing, I'm probably in the kitchen!