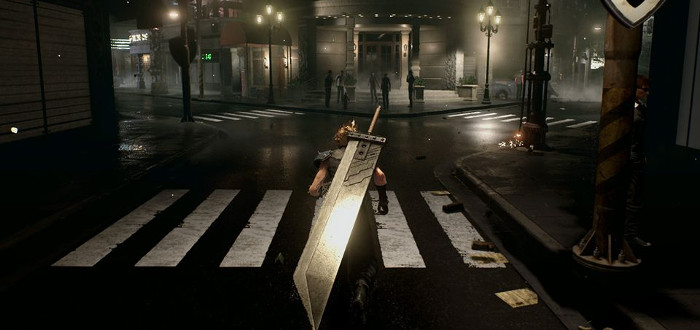 Final Fantasy VII Remake "Will Be Beyond What Could Fit In One Entry" Says Director
A press release was shared recently that hinted at the idea that the Final Fantasy VII remake will be split into installments instead of one large game. This nugget of information sent the internet into a frenzy as many decried the idea that Square Enix were employing "episodic" content for the remake. In reality, that word was never used and we still don't know what they mean by "multi-part" installments.
The game's director and producer Tetsuya Nomura and Yoshinori Kitase recently spoke with Famitsu on the issue and explained the necessity for one than one volume of the Final Fantasy VII remake.
"It's going to be multi-part because when we considered fully remaking Final Fantasy VII in PS4 quality, and as we look over much of it, we estimated the volume to be beyond what could be fit in one entry," Nomura explained.
The game will be split up so that as much of FF VII can be kept intact as possible. While certain elements need to be sacrificed, there will always be compensation in terms of experience. A representative for Square Enix told Polygon that each installment will have the "content of a full-sized game".
There's no pricing or structure even hinted at in the Famitsu interview, which makes sense because they probably haven't gotten that far yet, but Nomura and Kitase did reveal the game is being built ground up with the Unreal Engine 4, which totally explains how good the latest gameplay trailer looks.
Whatever happens, the Final Fantasy VII remake is coming. Now we just need a ballpark release date.