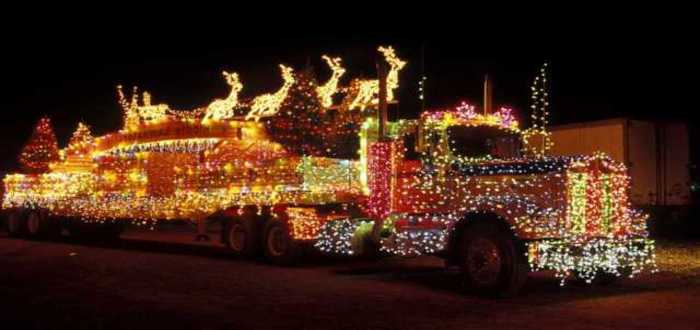 EwTube: Here And There For Christmas
Christmas is a time where you can spend it with friends and family. There is nothing worse than being away from those you love around the festive season and there is also nothing better than a warm tearful welcome when a weary traveler comes through the door, tissues at the ready lads tears are incoming.
Let's Make It A Family Affair!
Dublin airport has a footfall of thousands over the Christmas season but I don't think Carmel O' Connor was quite expecting the welcome she got after returning home to Ireland for Christmas after four years in Australia. It was an arrival full of surprises from the group to greet her in arrivals to the traditional music group welcoming her home but Carmel came with a secret of her own that no doubt made her families Christmas.
Let's Try Something Elaborate
The prize for most elaborate travel back home has to go to this lad Bryan who not only comes home from the United States for the holidays having what seems to be a monster of a wait in the airport before finally arriving home but he creates an elaborate plan to surprise not only his family but to have a massive surprise for his sister on her birthday while documenting the entire experience from beginning to end.
Ho Ho Home!!
For a parent I cannot imagine how difficult it must be to not have a child around during the holidays and even worse when they are serving overseas, although that is a year round type of worry. This mother however got the greatest gift of all for Christmas when her soldier dressed up as Santa Claus and pays a visit giving gifts to his siblings and they had no idea that the real surprise was him.
An Amazing Christmas Story
Christmas is about family and people often forget a certain member of the family who is always there too, the pets. In this case Bela the German shepherd's owner passed away in the holiday season and Bela's life was in the hands of his owners will. Would he be euthanized and laid to rest with his owner or get to live out his days in an animal sanctuary in Utah? Thankfully Bela was chauffeured the 30 hour journey to his new home on Christmas but not before a tearful goodbye to those who had cared for him in that time. No I am not crying that is just snow melting.
Driving Home For Christmas
A little bit of a cop out on my part but, eh, what are you going to do? For those of us who no longer live at home and will hopefully making the trek home for the festive season this Christmas classic holds very true. Sitting in the car for hours with more than likely a lot of festive induced traffic but you never mind because you have the Christmas tunes blaring and the thought of your family waiting for you at home with the mince pies and festive cheer waiting.
Are you traveling home for the holidays? What is your Christmas anthem? Let us know in the comments!