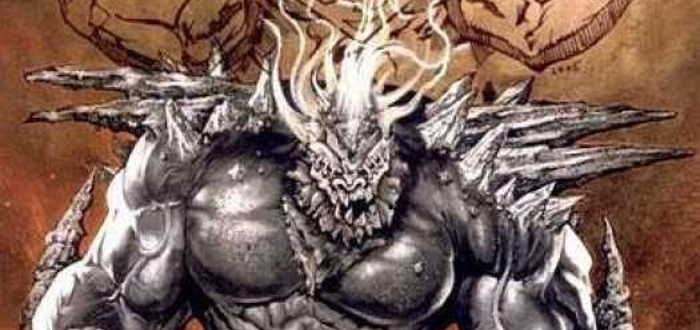 Ever since the latest Batman V Superman: Dawn Of Justice trailer was released, there's been plenty of criticism and speculation over how the major characters would be brought into and used in the movie (including on our own podcast!). Doomsday in particular looks a touch underwhelming, being compared to trolls and other CGI heavy monstrosities that don't really inspire confidence on the screen. However a production designer on the film has come out to defend the choices made and has said that as fans we have the wrong end of the stick with the little info we have concerning the villain.
In an interview with Premiere (by way of Heroic Hollywood) Patrick Tatopoulos explained how the DC baddie is handled a little differently to how fans might know him.
"We are able to tell a story in a fresh way. Doomsday is an evolution essentially. Fans may be aware of the death of Superman story, but this is handled in such a new way. When the film is called Batman v or versus Superman, it really has a lot of levels to the meaning. Superman isn't just killed off at the end of something. We see how he evolves as part of Lex's plan to protect the world."
This is reassuring, but what's better is that Tatopoulos confirmed that Doomsday isn't the final straw for the film's story, going so far as to say that Doomsday is not the movie's "final act". He stated there is an even bigger threat for the three main protagonists, Superman, Batman and Wonder Woman.
Batman V Superman: Dawn of Justice smashes onto screens March 25, 2016.