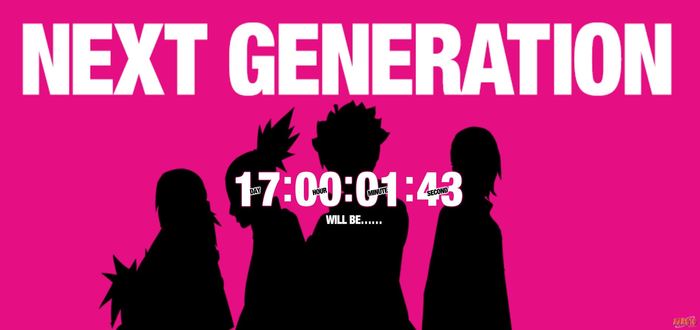 Countdown Launched For Next Generation Naruto
Did we really think it would just go away when it was announced to have ended? Naruto doesn't sneak away so easily! The official website for Shueisha's Weekly Shonen Jump magazine unveiled a countdown to the next generation.
The teaser site consists of a logo of the silhouettes of characters from Masashi Kishimoto's Naruto manga or, more specifically, the newest characters from the Boruto film with the meta tag Naruto.
This 'next generation' teaser comes as a slight shock to fans after Kishimoto asked to rest following the release of Boruto: Naruto the Movie. However, while attending New York Comic Con back in October, he did confirm he is working on his next manga which is to be a science-fiction story. Needless to say, fans will be waiting with baited breath for news on that project following the monster hit that was Naruto.
The countdown on the teaser site is set to end on December 19 which leads nicely into the Jump Festa convention where there will be a Naruto stage event.