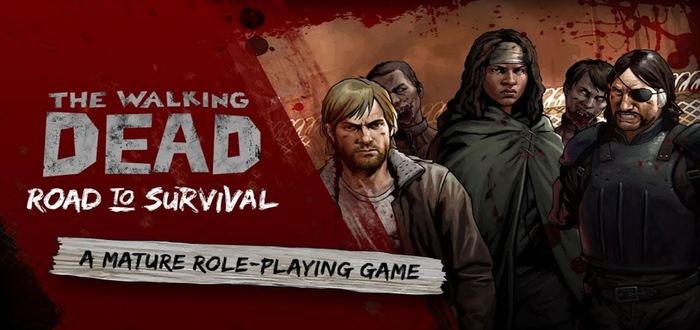 App Of The Week: The Walking Dead: Road to Survival
While I was looking for something to play to keep me from sleep, I came across this beauty.
This role-playing game takes you right to the point where Philip Blake reaches Woodbury before his rise as the Governor. It does, however, focus mainly on the comic series over the television series so you won't be seeing any Daryl unfortunately!
To be quite honest, I have only really touched the comic series and the TV series so it was quite easy for me to slip into this whereas fans of the TV show might find it a bit strange at first.
The game primarily is turn based combat which is quite easy to get to grasps with, thankfully for me and my phone. At the start of the battle with the walkers, each one of your characters can attack a target once. If you are fighting zombies they will head towards your group and, if you are fighting humans, each one will attack one of your characters. Like role-playing combat games, there are types of characters that won't affect other characters so a character who has a lot of strength will have little to no effect on an enemy who also has a lot of strength.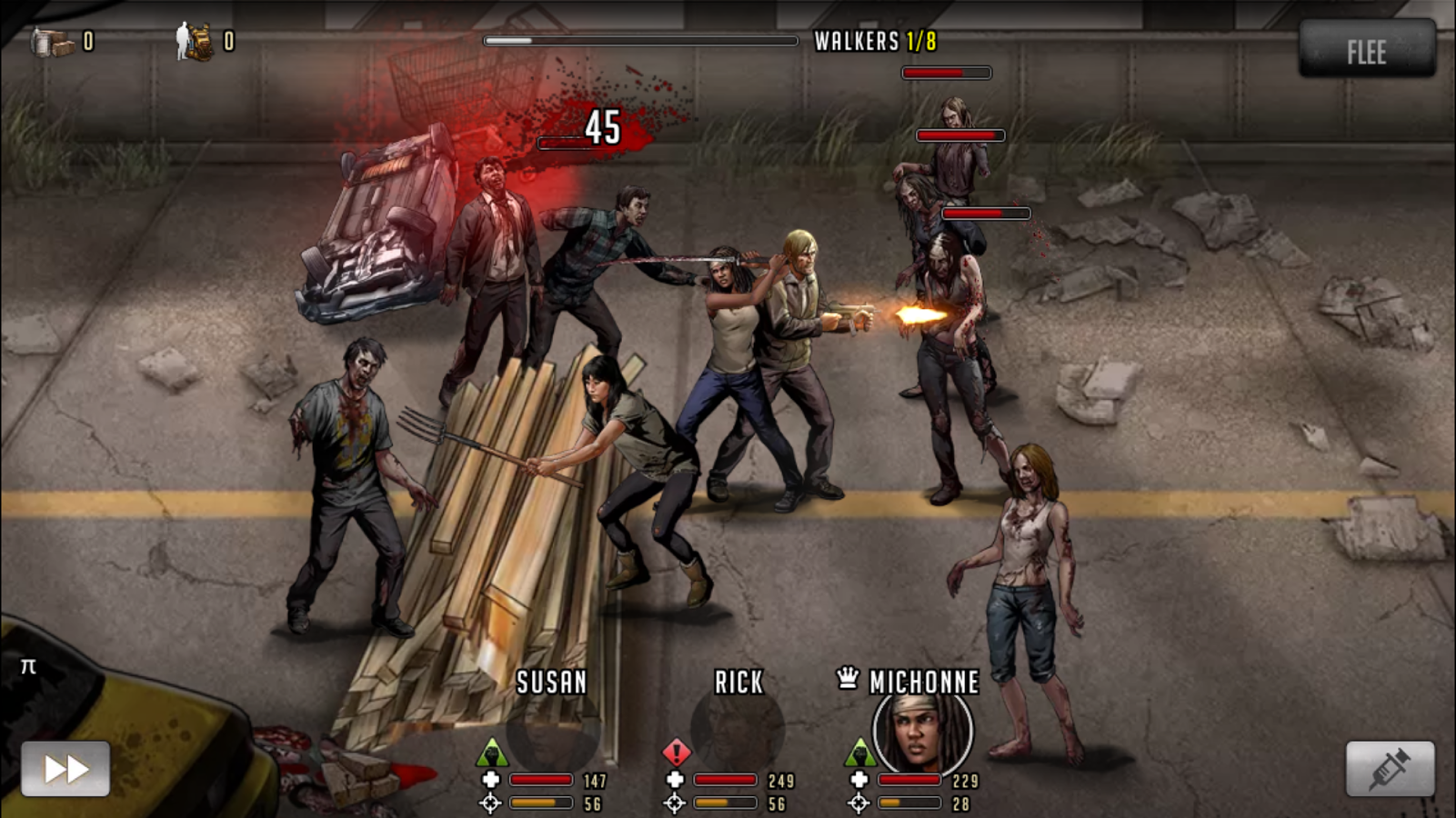 One of the coolest things about this game is that you get a story line that runs with the main events of the books. People who have read through the book will be able to get the references and points of the books that this story lands at, and people like myself will just enjoy the story for what it is. Another thing that I was quite fond of was that it lets you make decisions throughout the game, similar to that of the Walking Dead console game. This is an excellent touch because, if you play this with a few friends, you would be able to have different experiences. This is a very nice touch that you don't see in many games.
Outside of the combat side of this game, you also have your own settlement where you can build training grounds, living areas and workshops to build weapons. Like all mobile games today, it has the sit and wait mechanism when trying to upgrade any of these units.

Your team can also be upgraded and improved with a selection of weapons that you can find in battle or buy through in-app purchases which, it has to be said, is quite pricey so avoid if you can.
This game is also available in multi-player format where it takes the form of raids. With raids, you battle other players over reputation. Winning builds up your reputation and nets players a good amount of resources that they can put into upgrading their town.
Easily the biggest pain point that this game presents is the battery life. The app in itself is not a big game. When the smart device, particularly a phone, is not plugged in it can eat through your battery in a very short amount of time which is quite frustrating.
The in-app purchases, as mentioned, are costly but they do present quite an advantage if you are willing to invest some time into this game. With a bit of time and patience, you will definitely see some progress without the need to spend a cent.
Overall, this game is quite engaging with a very well thought out strategy and it's very well delivered. With all the above, I feel that this game is definitely a step in the right direction.
The Walking Dead: Road to Survival is available on iTunes and Android for free.