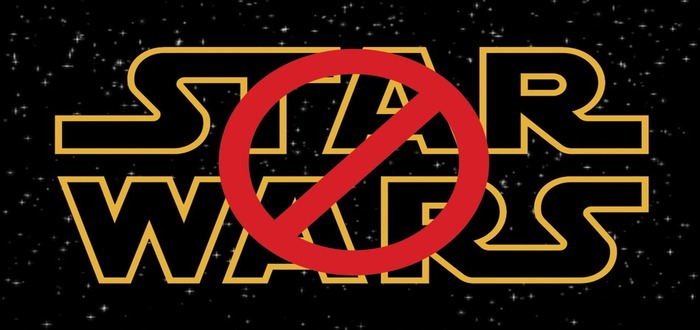 Anything But Star Wars Please: What Else To Watch
Yes, I am among a small minority that have completely no interest in seeing the upcoming Star Wars: The Force Awakens this week, and I can already feel the boos and questions of "WHY?!" echoing.
Instead, I am planning a weekend of alternative viewing in place of the apparent epic, so I thought I would share a list of possible alternatives for any others who have a lack of interest in Star Wars.
This is my own list of replacement films, but if you are doing something similar I want to hear it in the comments!
Keeping That Cinema Experience
For anyone out there who has friends who are attending a Star Wars screening but still want to be involved in the whole cinema experience, why not check out another film playing at the same time? This is obviously a personal choice but, for me, a bit of comedy never goes amiss, and the recent Tina Fey and Amy Poehler helmed Sisters is right up my alley. You can't go wrong with these two!
It Is Christmas, Right?
With all the Star Wars movie mania that has been going on as of late, the old Christmas classics have been left by the way side. And, okay, so this is not technically a Christmas classic but I consider it the Christmas alternative classic since it covers two of my favourite holidays.
The Nightmare Before Christmas has everything you need to kick off any movie night, whether it be a stormy Hallows eve or an equally stormy Christmas evening in.
Not Everyone Wants Christmas (But They Really Do)
For all those out there that say they are anti-Christmas, why not channel that into being anti-Star Wars? We have the perfect film for that with The Grinch! It has all the components for both the Christmas grump and the Christmas enthusiast with the comedic works of Jim Carrey and the creepiness of the Whos of Whoville.
Something Completely Different
I may lose some people with this, but here comes the anime portion! Who doubted that I would have anime on this list? For anyone out there looking for a completely different viewing experience, then why not check out Madoka Magica? If you are not prepared for a series long experience of magical girls, fear not! They come in nice condensed film form. It's not a series for the faint of heart but I can guarantee it will not be what you expect!
Let's Keep Some Space
To have some sort of synergy with the fact that an epic blockbuster was released this week, we may as well add some space themed viewing into this list and, for me, nothing screams exciting space viewing like The Cowboy Bebop Movie. I say the movie but I will more than likely binge-watch the entire anime series first. This film has everything you need for an amazing evening in with comedy, action and, of course, space!
Are you giving Star Wars: The Force Awakens a miss? What will you be watching in its stead? Let us know in the comments!