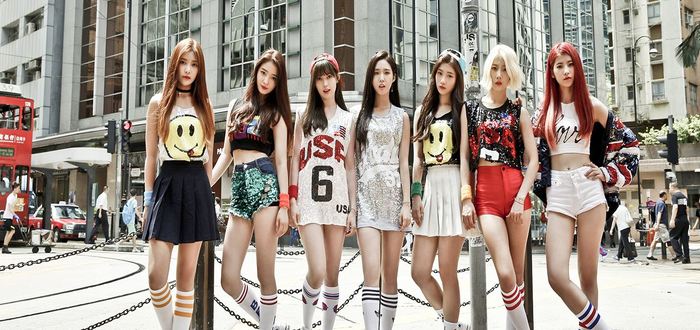 2015: A Year In K-pop
The end of 2014, or the 'cursed year for K-pop' as some have referred to, was welcomed by many K-pop fans after a number of lawsuits between idols and their labels, disbandments and member departures, controversies and scandals, as well as a number of unfortunate accidents. 2015, on the other hand, was embraced with open arms, and what a year it has been!

This year has introduced over 110 debuting bands such as DIA [다이아] and Monochrome Cassette [모노크롬 카세트]. There has also been over 50 solo debuts with both new singers and ones from known bands such as F(x)'s Amber with 'Shake That Brass'.
Unfortunately this year has seen a handful of bands ending their musical journey through the Hallyu Wave. We have seen a third member of EXO part ways with the group as well as apparently unknown contract terminations for 3 members of Evol after Say's own contracted ended, resulting in an unofficial disbandment.
Good moments of 2015 have been when bands have returned with a long anticipated comeback. Big Bang returned with their third Korean studio album after 3 years of no new group songs. Each member had been busy with solo promotions and a memorable song from this period is Taeyang's 'Eyes, Nose, Lips', which got him the 'Best Solo Male' award in 2014 at SBS Gayo Daejeon.
The leader and one of the main singers from Super Junior also returned from army service and they produced a new album called 'Mamacita' with the other members as well as some special songs before more of the group left for their mandatory army service.
Here are some of the songs that have come out this year:
Did you see your favourite songs? Comment with the songs that have made your year!