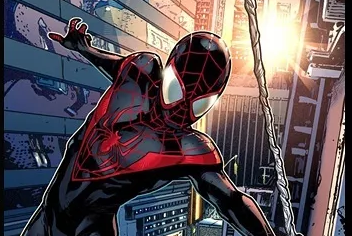 Video: Epic Miles Morales: Spider-Man Fan-Made Short
In the Ultimate universe of the comics, Peter Parker died, and in the wake of his death, a new hero took over the Spider-Man mantle, Miles Morales. A hero that fans quickly grew to love.
The talented folks over at Bard Tales Productions have whipped together this incredible short, and it's got us even more sure we want to see Miles in the MCU some day.
Spider-Man Lives: A Miles Morales Story was written and directed by Ivan Kander, produced by Chad Horn with an original score by Kyle Cox.
What do you think of the short? Let us know in the comments below!