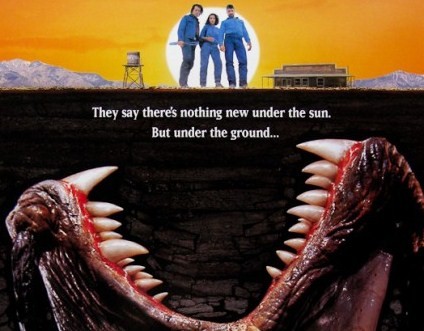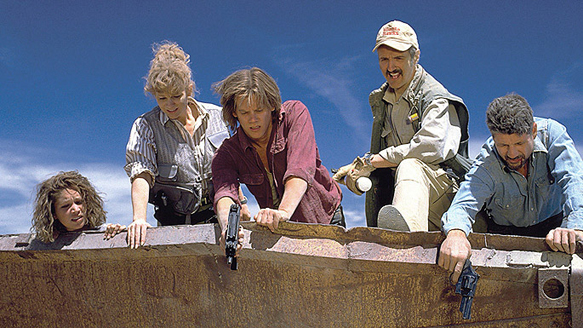 Tremors, a '90s pulp monster movie, has been tapped for the reboot treatment with a TV series with the film's star Kevin Bacon once again at the forefront.
Entertainment Weekly is reporting that Universal Cable Productions and Blumhouse Productions are developing the show with Bacon signed on to star and executive produce. Bacon spoke about revisiting the character earlier this year, stating, "I'd love to do something else with Tremors and revisit the character 25 years late." He also added that part of the charm of the property is how fun it'd be special effects wise, "Part of what's great about that movie is there are next to no digital effects. The monsters are done with puppetry, and it's still off, funny and scary — it's a cool accomplishment."
Tremors spawned four direct-to-video sequels and a 13-episode series on the SciFi channel in 2003, but none came close to the cult status of the original. UCP and Blumhouse plan to shop the series around once a pilot has been created.