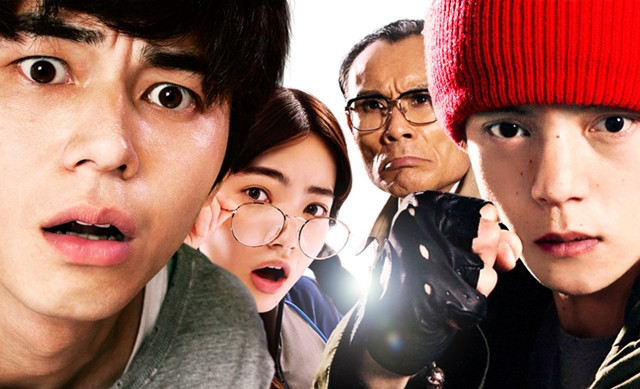 Teasers For Live Action Seikatsu Film Released
Two short trailers for a live action film adaptation for Shigeyuki Fukumitsu's action comedy manga series, Seikatsu, have been released on the official website. The film is to be called Hero Mania and will follow the original manga that ran from 2005 to 2007 in Blue Grove Craft House's AX until it was moved to the popular web comic site, Kodansha's Morning.
Keisuke Toyoshima (CLAMP's xxxHOLiC TV drama) is directing the adaptation.
The film will star Masahiro Higashide (Ao Haru Ride), Masataka Kubota (Death Note TV drama), Tsurutaro Kataoka (comedian) and Nana Komatsu (Bakuman). The story will be about the four main characters respectively as they live out their depressing lives. The four meet one day and decide to form a team in order to fight evil in their town.
Hero Mania is set to release on May 7, 2016.
Are you a fan of Seikatsu? Let us know what you think of the news in the comments.