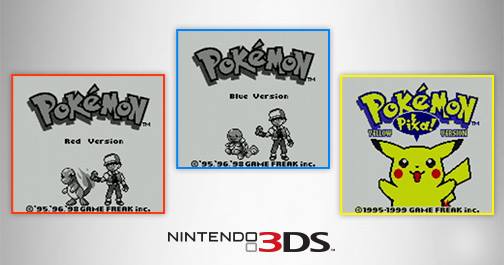 Nostalgia is upon us as yesterday's Nintendo Direct featured the announcement that the original Pokémon Red, Pokémon Blue and Pokémon Yellow would be released via Nintendo 3DS virtual console on February 27, 2016.
Pokémon Red and Pokémon Blue were the first games released in the ever expanding Pokémon franchise back in 1998. Players explored the Kanto region, collecting and training over 150 pocket monsters as well as trading and battling with friends.
A big feature of the original games involved trading and battling your Pokémon with your friends, and this release will come with the capabilities of Link Trading via wirless connectivity.
The Nintendo Direct also revealed more footage of the previously revealed Shadow Mewtwo that is set to appear in Pokken Tournament.
Also revealed was a brand new title, Pokémon Picross, a free-to-play title releasing in early December that has you complete various puzzles of Pokémon and Mega Evolved Pokémon.