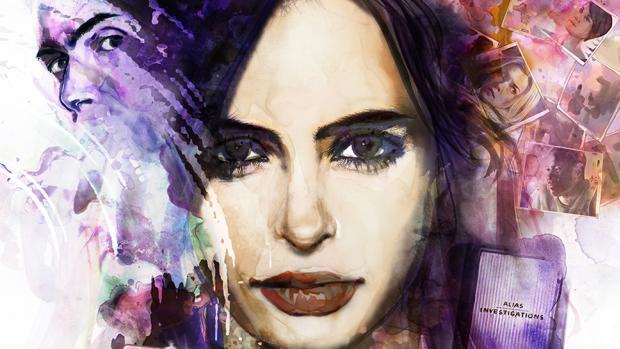 As amazing as Marvel's Jessica Jones is, showrunner Melissa Rosenberg revealed in an interview with IGN that her original script which she developed when the show was in the hands of ABC,  was a lot more similar to the Alias comic series. The biggest factor being that she had used the character of Carol Danvers (the current Captain Marvel) as Jones' friend.
"Back when it was at ABC Network, I did use Carol Danvers…But between then and when it ended up on Netflix, you know, the MCU shifted, and it also shifted away from the universe in the [comic] book. So in the book, the powers are very out in the open and the themes of that are about 'the other,' and in the cinematic universe that's not the mythology. So there was a lot that I had to move away from, just in terms of sheer plot, and Carol Danvers got her own movie."
But as you are no doubt aware, there a Captain Marvel movie set for release in 2019 that will use the character of Carol Danvers, which left an opening for Rosenberg to add another heroine to the series, Trish Walker. A heroine with no special powers, yet a formidable ally for Jones in the series.
If you're one of the seven people in the world that still hasn't seen Jessica Jones, be sure to check it out NOW over on Netflix.
Did you like Trish Walker in the series, or would you have preferred to see Carol Danvers? Let us know in the comments!