LEGO-Safe Slippers Are Now a Thing
Finally, the one thing you've always needed in your life has been invented! Unfortunately, like many great things, it is quite limited in quantity.
I am of course talking about the specially developed LEGO-proof slippers, made so you can walk around without the mortifying fear of stepping on a sly little brick and experiencing some of the worst pain you will ever feel in your life (giving birth you say? Pfft! What's that compared to stepping on LEGO?!)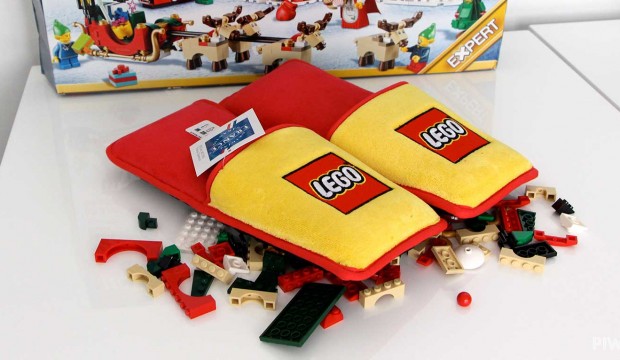 These slippers were made as a partnership between the Danish brand LEGO and the French agency Brand Station. Only 1500 slippers were made and they actually aren't for sale! LEGO are giving them away to their French customers. All you have to do is go onto their French website and create a Christmas wishlist and you'll participate in the draw.
They've also released a little behind-the-scenes footage of how they're made:
LEGO NOEL 2015 par Brand StationCar vos enfants adorent les #LEGO … mais qu'ils adorent par-dessus tout partager leur passion dans toute la maison … cette année, nous avons imaginé pour vous parents LE cadeau ultime pour #Noël : des chaussons LEGO à la semelle rembourrée qui vous permettront de vous balader en pleine nuit dans la maison … sans le moindre souci ! 😉 #NoelLEGO2015

Posted by Brand Station on Monday, November 9, 2015