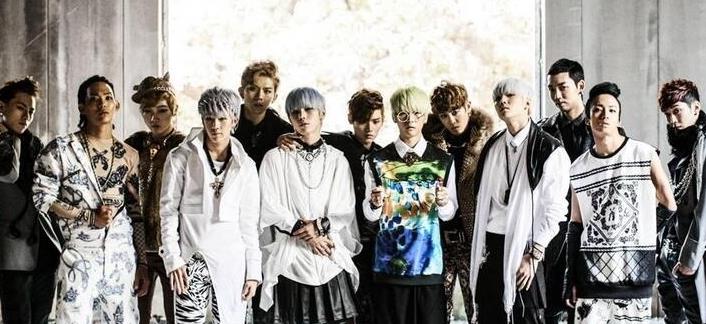 Kpop Ireland Interview: Topp Dogg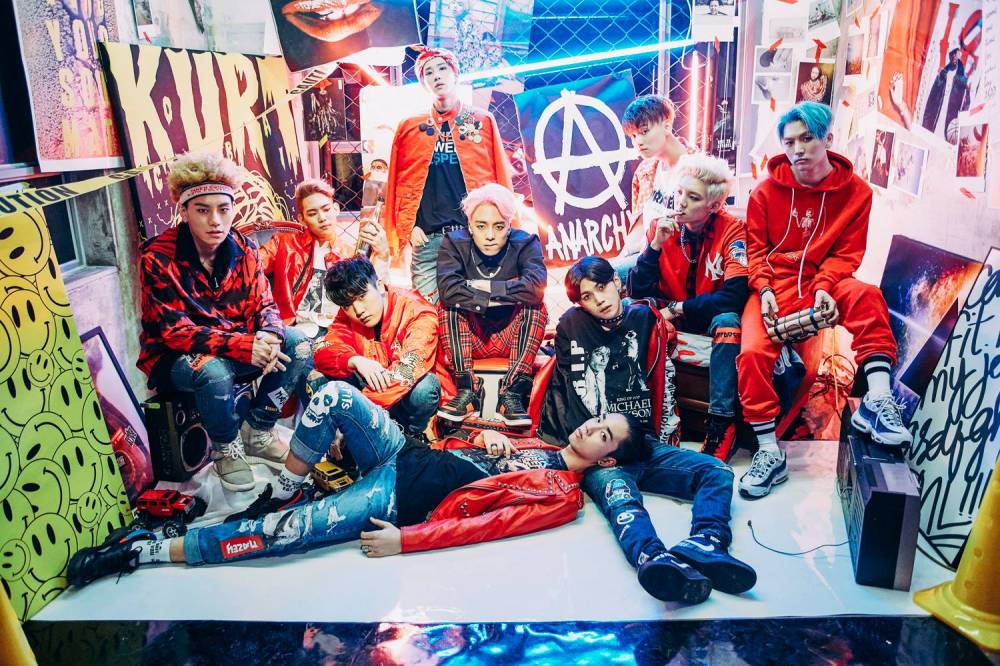 Topp Dogg recently released their 4th album 'THE BEAT', and also released an awesome spooky zombie version that was just in time for Halloween. They're also gearing up for a new reality show called Topp Dogg Project but they were kind enough to take time out of their busy schedules to answer some questions asked by Kpop Ireland members.
KPI: Hi Topp Dogg! Thank you for taking time to answer our questions! Do you know anything about Ireland?
Sangso: I don't know a lot, but I know that Ireland is a very beautiful country, from what I have seen in pictures. I also know there are many famous Irish artists, for example Westlife, Bono and Sinead O'Connor.
KPI: Which of your own songs is your favourite so far?
Yano: Well, personally my favourite is Sangdo's solo song 'Sweetheart' on our new album (The Beat), as it's a song that I have produced myself. Working on it from the first chords and melody, to the lyrics, while remembering the feeling of a first love, it has been very emotional and exciting at the same time. So because of that, it's very close to my heart.
KPI: If you could have one day off, what would you do and which member of the group would you go with?
Bjoo: I can't choose… maybe 'Atom'? Only because you can count on the mood just being easy and fun and like a holiday when you are with him. Maybe go to the beach?
KPI: What would you do if you weren't an idol?
Nakta: I think I would be studying music at university. Composing and producing is something I really want to get better at.
KPI: If you could go to any country in the world, where would you go and why?
Hojoon: I actually want to go back to Europe, for example Italy and France, because I didn't get the chance to visit more than a day when we went there on our tour.
KPI: Are there any artists/groups you would like to collaborate with?
Pgoon: I would love to collaborate with many artists, but right now the ones that come to mind are J. Cole and The Weekend.
KPI: What's the hardest thing about being in such a big group?
Xero: When we first debuted, we found it really problematic with dinners, showers, transportation, and that it felt crowded all the time. But we are so used to it now and have adapted so we don't really think about it.
KPI: Is there a concept that you haven't done but would like to try?
Atom: Rather than a defined concept, I want to do more individual concepts that each member chooses and develops themselves. For this album, members have been a part of choosing or having ideas about hairstyles, clothes and accessories, so we are getting closer to that.
KPI: How does it feel knowing you have fans across the world?
Jenissi: It's of course very amazing and humbling that we have so many overseas fans. It gives us a lot of support. In a way it feels like we have friends or family all around the world.
KPI: What are your thoughts on the international fans? Do you find a difference between Korean and international fans?
Hansol: Yes, like Jenissi said it feels really amazing to get so much love, and it's really not something we take for granted. We feel very blessed and lucky. Also about the fact that it seems like the community is very supportive and positive, not just to us but between the ToppKlasses, and that makes me really happy. Because of SNS we can communicate and know what our fans think about, talk about, so although they are physically far away, we feel close to them.
The difference between international and Korean ToppKlasses? The first thing I think about is that the eye color is different, because I always look into the eyes of fans. Of course, there are many differences, but at the same time not any differences that makes me prioritise one over the other. Please keep supporting us like you do now, and we will keep trying to give back your love.
Thanks to Topp Dogg, Hunus Entertainment and Japako Music for this opportunity and thanks to the Kpop Ireland members who submitted their questions!