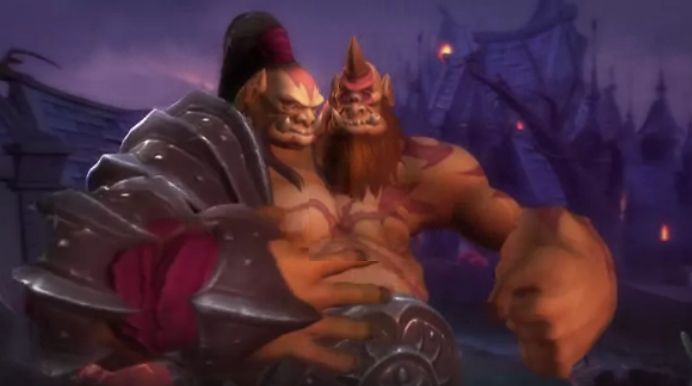 Heroes of the Storm could be considered the Super Smash Bros of the MOBA scene, and while it is still rooted in the genre conventions, it has done a lot of goofy and out there things with its design. No other character could represent that more then the new character announced at this week's Blizzcon, Cho'gall.
The big selling point of Cho'gall is that he can be played with two players at the same time. The official description given states "Armed with Cho's might, Gall's intellect, and the Hammer of Twilight, the two brothers now seek to continue their mad quest for power in the Nexus . . . provided that they can halt their incessant squabbling".
Cho'gall comes as a huge game changer in the MOBA scene, as this is the first character to be added that can be played by two players at once. The character works with one player controlling one head to move and the other to shoot at enemies. If one person disconnects from the game, the other head will be taken over by an AI – so good luck if your partner drops out or disconnects mid-game.
Are you a fan of Heroes of the Storm? Let us know what you think of the news in the comments.