After being in the pipeline for over a decade, Zoolander 2 is on the way and hailing its arrival is a poster.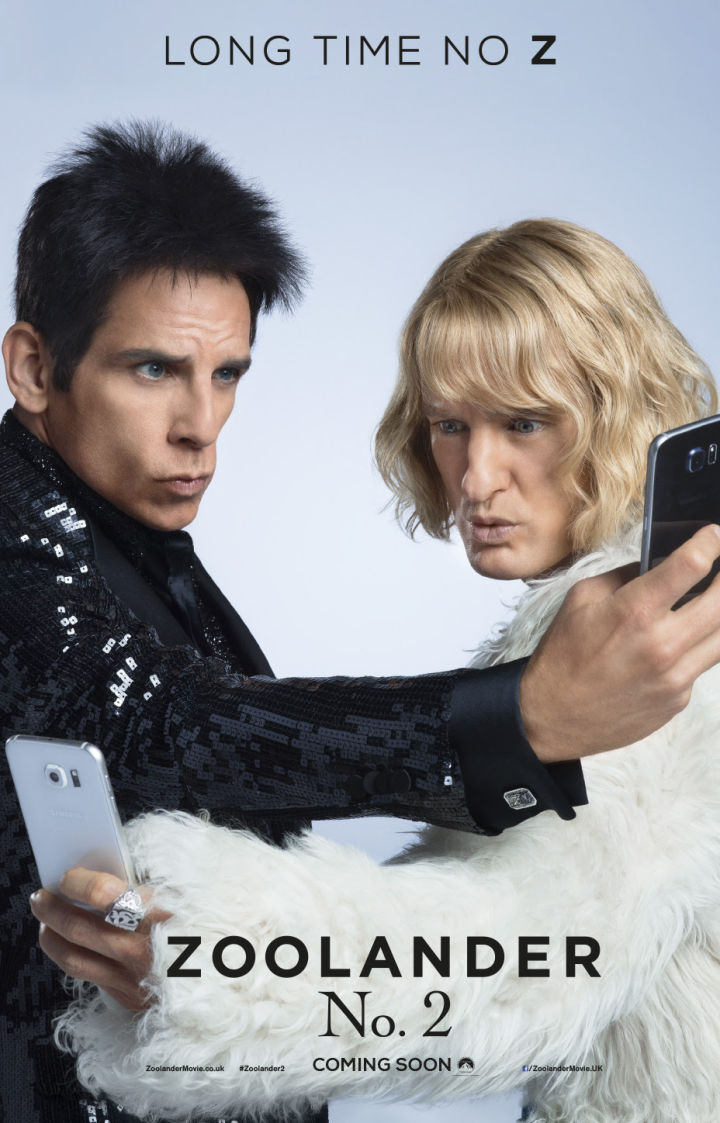 It's eerie. You'd be forgiven for thinking smartphones were made for these two. In fact you can well imagine Derek Zoolander (Ben Stiller) or Hansel McDonald (Owen Wilson) taking credit for inventing the selfie. Still, in the interest of laughs, it is encouraging to know that there is another platform for a high-fashion face-off.
Alongside Stiller and Willson, we can expect Kristen Wiig and Will Ferrell.
Zoolander 2 will be in cinemas February next year.
What are your hopes and/ or fears for the forthcoming sequel. Tell us in the comments!