First look At New Batman Noel Statue
A new Batman: Arkham Origins statue has been released based on Batman's look in Brian Azzarello and Lee Bermejo's Batman: Noel. Fitting well with the Christmas theme of Origins, Noel portrays a Batman struggling to cope with recent losses within the Bat Family and enters a journey of discovery heavily influenced by Dickens' A Christmas Carol.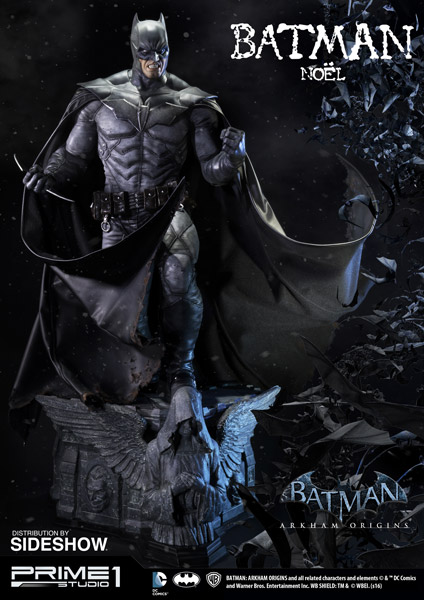 Designed by Bermejo, the statue stands 30″ tall and features interchangeable heads, fists and gadgets. The cape is also flexible enough to change position. Comicbook.com have a full slideshow of the statue for all angles!
The statue can be purchased here and will cost $899.99. It's a pricey gift, but it will likely make for a Secret Santa at the office that no one will soon forget!