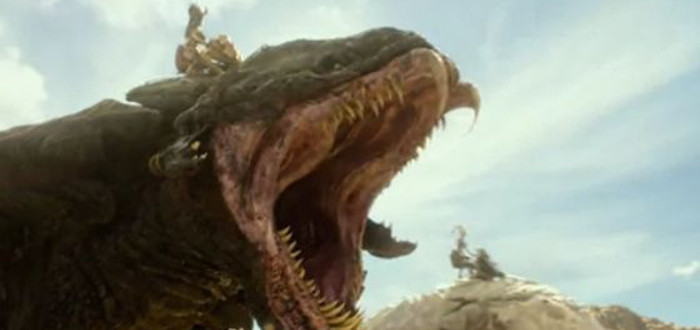 Okay, who asked for the Mortal Kombat Egyptian Gods film? Was it you? Because if it was, your wish has been granted with Gods of Egypt, and I sure hope you're happy with the result!
Well, there's a LOT to digest here. So, basically, all the Egyptian Gods are having a fight and they're all in the image of studly Hollywood actors like Gerard Butler and Nikolaj Coster-Waldau. Did nobody learn anything from Ridley Scott's Exodus: Gods and Kings? Apparently not. Or perhaps somebody was owed a favour and got their script pushed into production? Who knows!
What we do know is that, while this looks like a LOT of dumb fun, it is another tone-deaf, white washed fantasy film with Egyptian lore. Director Alex Proyas has a strong pedigree with The Crow and I, Robot, so even though this will no doubt be well made, it does feel like a let-down from a director you'd think would be more sensible.
Gods of Egypt will unleash itself into cinemas in 2016.