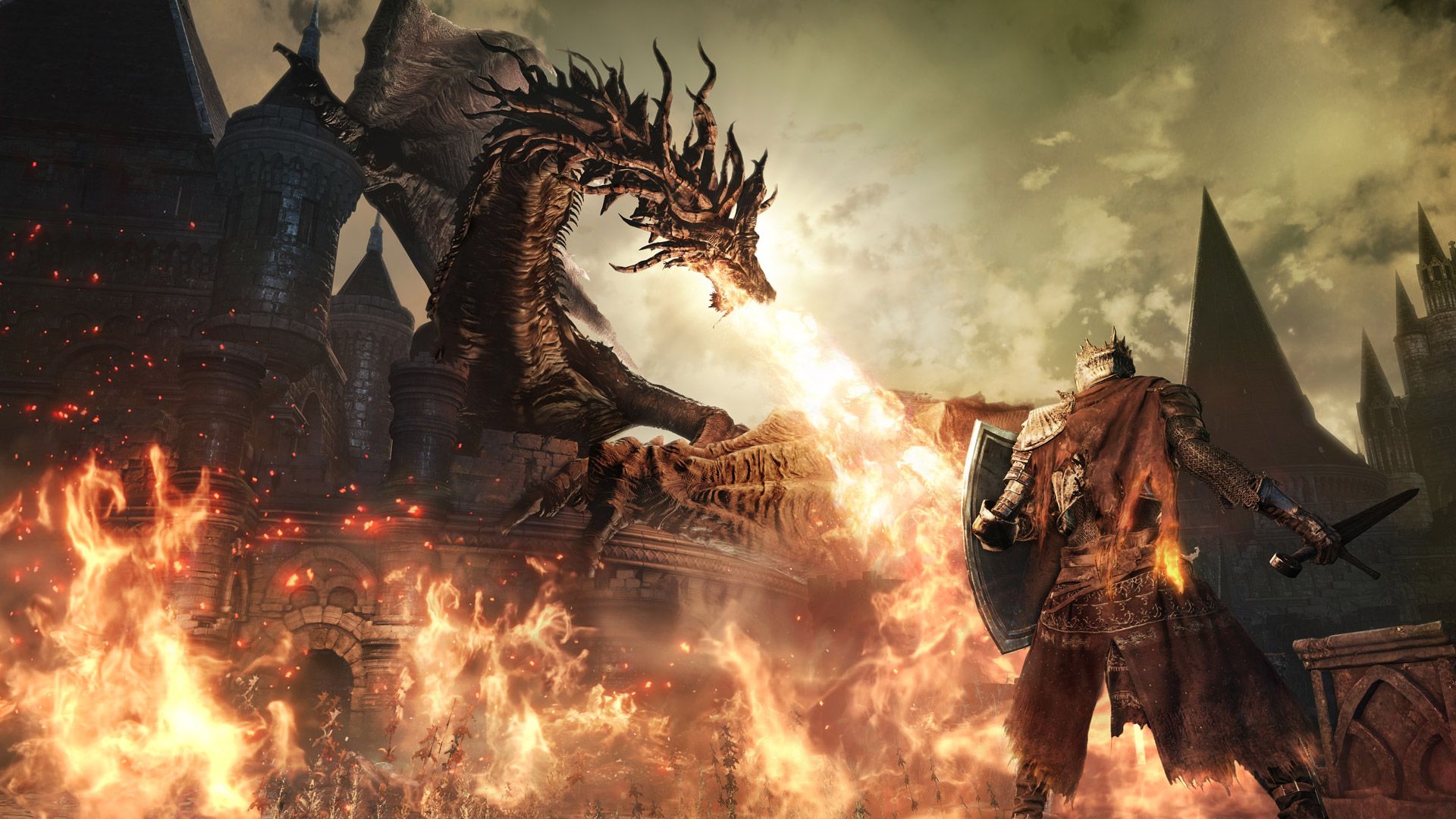 A leak by a Middle Eastern retailer has revealed two Dark Souls 3 Collector's editions and a release date.
According to Geekay Games, as found by Wario64, Dark Souls 3 will have two separate special editions; the Collector edition and the Prestige edition. In addition, the images advertising both confirm an April 2016 release date.
The Collector edition contains a 25-cm (about 10-inch) Red Knight figurine, hardcover art book, cloth map, soundtrack, iron-on patches, metal case, and collector's box along with the game itself.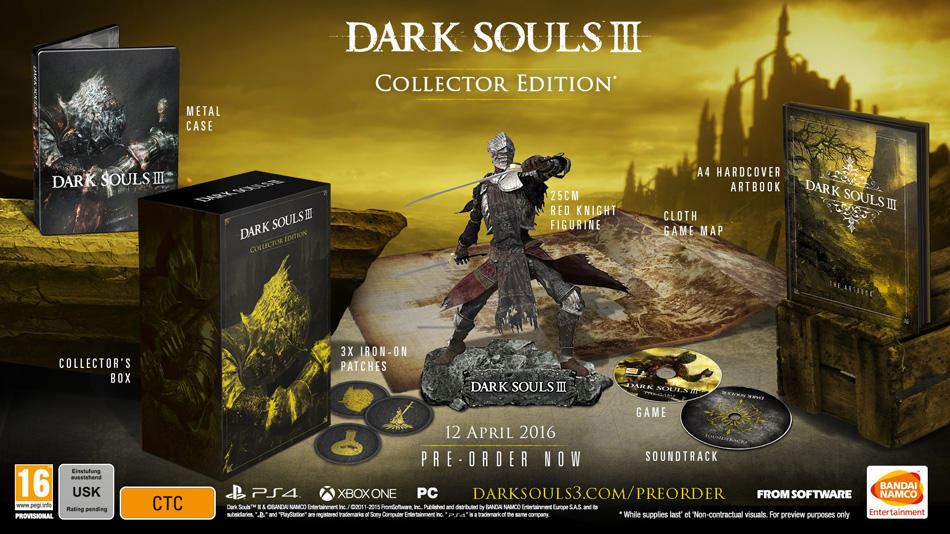 The Prestige edition is similar, except it contains a 40-cm (about 16-inch) Lord of Cinder figurine in place of the Red Knight figurine and a different collector's box.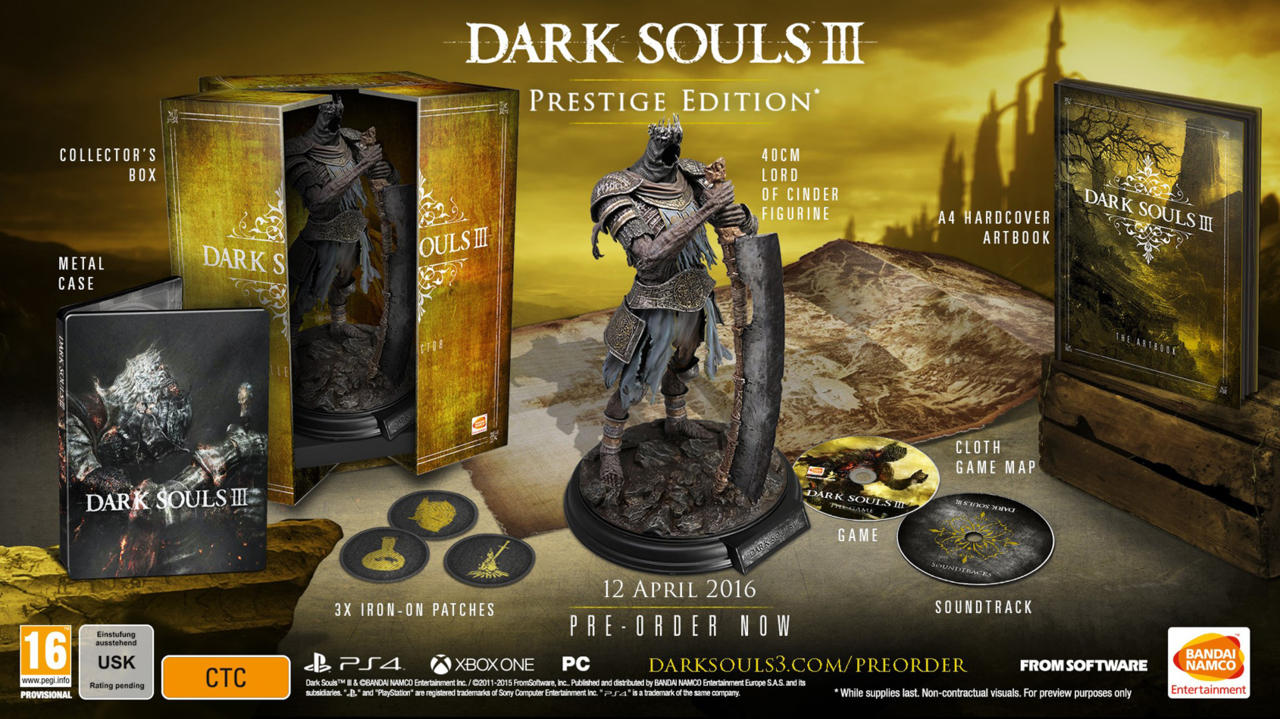 The two editions are listed at, roughly, $136 for the Collector edition and $490 for the Prestige edition. As yet Bandai Namco have not released anything regarding the leak.
We got a hands on preview of Dark Souls 3 earlier this year, which you can read here!