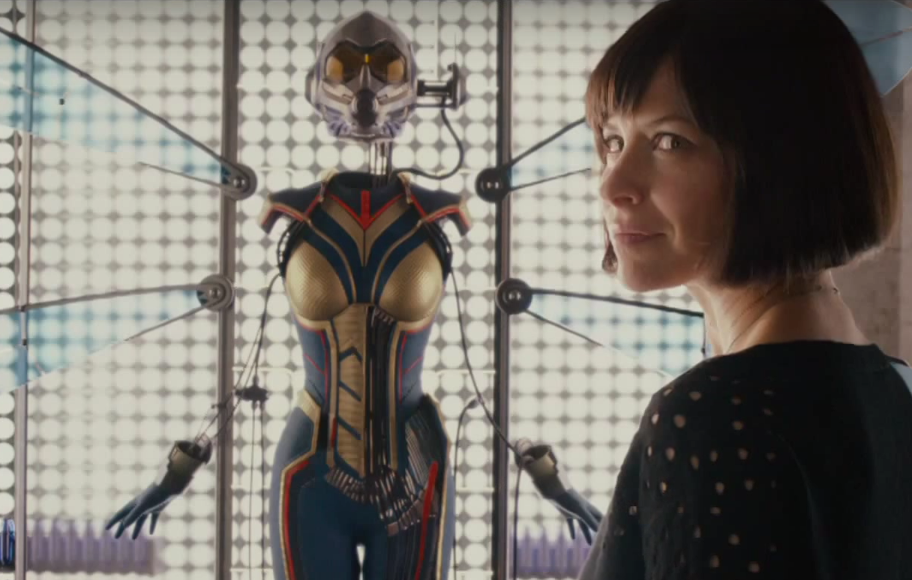 In promoting the Ant-Man  DVD & BluRay release, Marvel have released the post-credit scene that showcased Evangeline Lily's Wasp costume for the first time, "It's about damn time".
Evangeline Lily will don the Wasp costume alongside Paul Rudd when Ant-Man returns in Ant-Man and The Wasp, July 2018.
Also released in the Ant-Man Bluray/ DVD hype was a deleted scene that was initially meant to be the first time we meet Hank Pym (Michael Douglas).
Ant-Man will be released on DVD from November 17 and Bluray from December 8.
Be sure to let us know in the comments what you think of these clips, and what you thought about Ant-man!