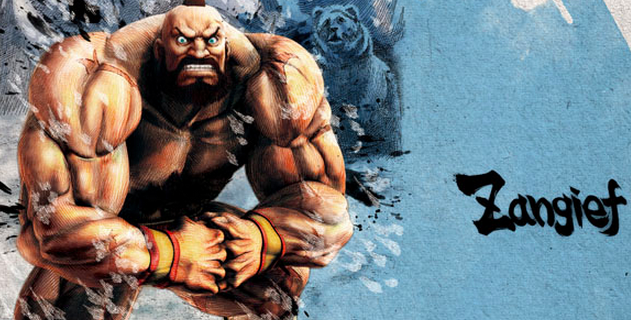 A new character reveal was held at the IgoMir event in Russia today, with confirmation that the red cyclone will be returning to the fight. Yes, that's right, Zangief has been announced for Street Fighter V as a playable character, alongside a new video detailing his new moves. According to the Capcom blog, Zangief's new moves include both his V-skill and V-Trigger, Iron Muscle and Cyclone Lariat. Iron Muscle allows the burly wrestler to absorb an attack, whilst moving him towards the opponent to pull off a damaging muscle flex.
The more impressive of the two new attacks comes in the form of his V-Trigger, the Cyclone Lariat. This ability transforms Zangief into a literal red cyclone, allowing him to spin in fast whirls, dragging the opponent in for extra damage. If the V-Trigger is performed accurately, the Cyclone Lariat can be used multiple times for extra damage. As well as Zangief's character reveal, we also got to see his new stage, complete with communist imagery, Russian bar signs and a bear.
While Zangief has featured in every iteration of Street Fighter over the years, many fans were worried if he would make it into the base game, but it seems like he has cemented his spot in the roster for good. With the large number of grappler and charger characters present in the cast, it would seem like fan favourite to return, Alex, doesn't have much of a chance. With three more unconfirmed characters left in the game's base roster, time will only tell what last familiar face we will see.
Street Fighter V releases for PC and PS4 in spring 2016.
Are you a fan of Zangief? Let us know what you think of the news in the comments.