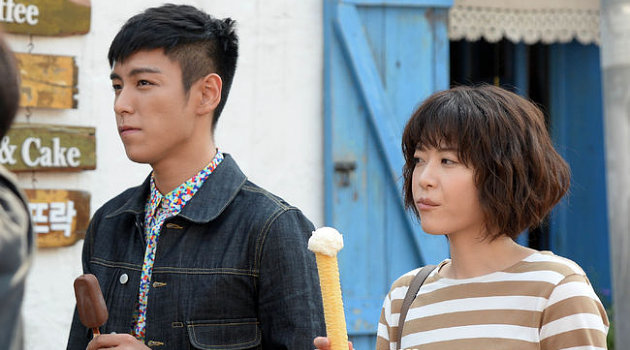 T.O.P Releases New Music Video for Upcoming Web Drama
T.O.P, the main rapper of BIGBANG, isn't often afforded the chance to show off his singing skills. In fact, up until the recent release of 'If You' from the MADE series, most fans would be lucky to have ever heard him sing. However, during promotions for the upcoming web drama, Secret Message, where T.O.P. stars opposite Japanese actress Ueno Juri, a music video titled 'Hi Haruka' was released with an exclusive song sung by T.O.P. for the series' soundtrack.
Secret Message depicts the love story between a Korean man named Woo-Hyun and a woman named Haruka. The web series is set to begin streaming on Naver TV Cast and LINE TV on November 2, comprising of 18 ten minute episodes.
Let us know what you think of 'Hi Haruka' in the comments below!