Spider-Women Unite In New Crossover Series In 2016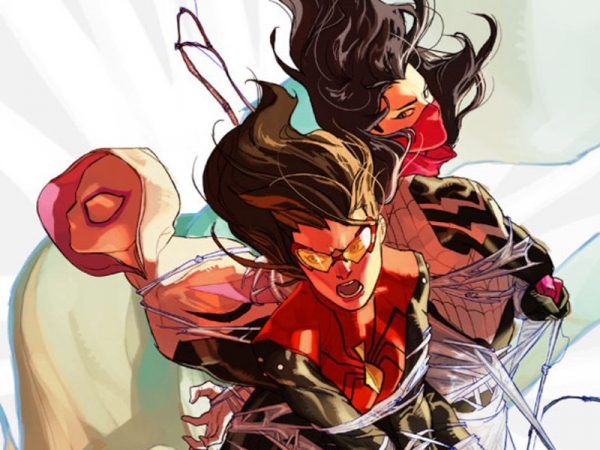 Spider-Woman, Silk, and Spider-Gwen are set to unite in an upcoming event announced at New York Comic Con. Announced during the 'All-New, All Different' Marvel panel, the series will see the characters crossover in a story akin to how Black Vortex recently ran – there will be an issue entitled 'Spider-Women: Alpha', then the story will continue in the three solo series, then one last issue titled 'Spider-Women: Omega' will finish it off.
The collective team of all the solo titles will unite for this event, featuring: Dennis Hopeless & Javier Rodriguez from Spider-Woman, Jason Latour & Robbi Rodriguez from Spider-Gwen, and Stacey Lee & Robbie Thompson from Silk.
The set up for the story is as follows: "While brunching in Gwen Stacy's universe, things go awry when Jessica Drew and Cindy Moon find themselves stuck in her reality, while their doppelgängers run amok in the main Marvel universe's New York."
Spider-Women will swing onto shelves in 2016.