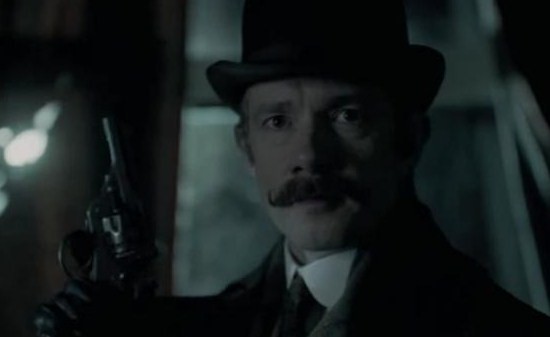 With the trailer earlier this month, fans have been waiting excitedly for literally any other pertinent news for the upcoming Sherlock Victorian special. A new trailer has been released that has confirmed both an air date and a title, take a look:
Sherlock: The Abominable Blade will air on New Year's Day, January 1, in both the US and the UK. This will mark the first time this show has aired in both US and UK.
The special, a once off, sees the modern interpretation of Sherlock Holmes, Sherlock, move to the Victoria-era for a case. Starring Benedict Cumberbatch as Holmes and Martin Freeman as Dr. Watson, Sherlock has garnered a large fandom over its three series thank to the strong acting and interesting current day setting. Despite large gaps between episodes – The Abominable Blade will release exactly two years since the end of season three with no sign of the actual season four – demand remains high for any adventure that sees Benedict, Freeman and co. taking on a new case.