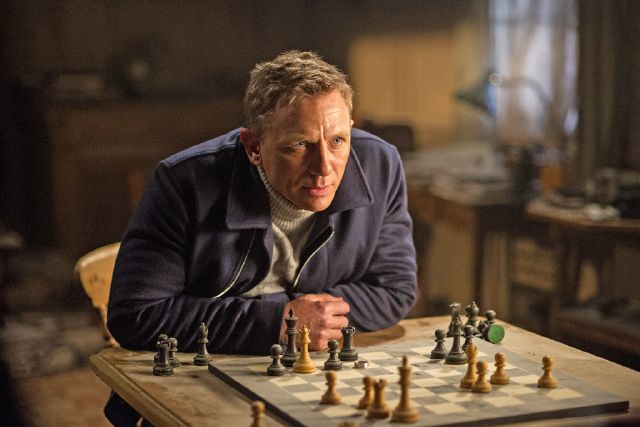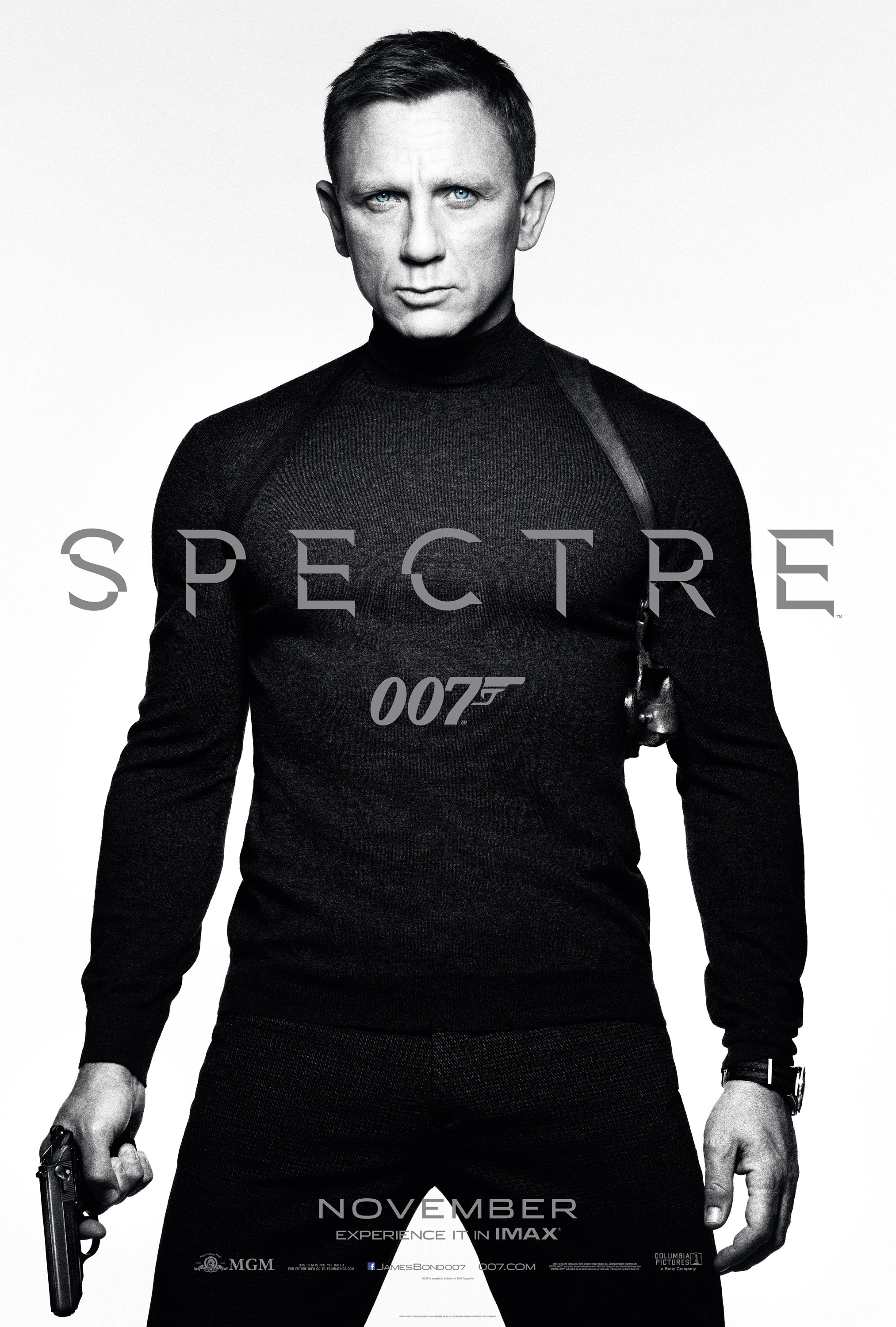 In the 1960s the first two James Bond films Dr. No and From Russia With Love attempted to set up a continuity, which was ignored in Goldfinger but revisited in Thunderball. The same thing has happened with Spectre, bringing closure to the situations established in Casino Royale and Quantum of Solace, and previously ignored in Skyfall. Throughout these films, Daniel Craig has been great in the part of Bond but, for me, he never really owned the role or had that certain something which only he could have done. That was until I saw Spectre, which has to be the most engaging and rewarding instalment of the entire franchise.
James Bond, the British agent with a license to kill, discovers a secret criminal organisation with links to influential government bodies who have hatched a plot to ensure unlimited power and corruption on a global scale. Bond must eliminate Franz Oberhauser, the head of this clandestine group, but is shocked to learn the true identity of this evil and elusive man. Craig's greatest strength is making us believe, even for a split second, that James Bond could fail. Spectre expands on the vulnerability, only this time it's less physical and more emotional. Bond seems as determined and focused as ever but his personal feelings and motivations, mirrored brilliantly in a subplot about the merging of MI5 and MI6, are now beginning to trouble him. This happens when he tries to protect a psychologist called Dr. Madeline Swann who, in a brilliant performance by French actress Léa Seydoux, dares to ask 007 what would happen if he were to just stop. This is where Craig has his crowning moment as he depicts our hero as strong and dedicated but at the same time frustrated and suffering from a warped kind of boredom. Does James Bond really have nothing better to do? Other films have tried to analyse the character but only Craig could have interpreted such an iconic role in this way.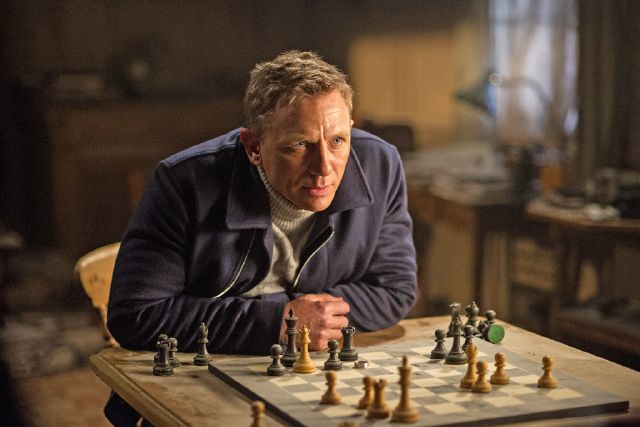 Yet despite all the emotional weight, Spectre somewhat resurrects the old style formula for Bond movies. Without wanting to give away any spoilers, I'll just say that director Sam Mendes is smart enough to know he's not just making a good film but a good James Bond film; besides, Craig's run has been full of shakeups and experiments. It's nice to see him work with something more traditional. It actually offers more room for character interpretation as we can see what this Bond would have been like in From Russia With Love or On Her Majesty's Secret Service. There are also a few nice little homages for longtime fans of the series. We see Bond's apartment for the first time since Live and Let Die, only now it actually looks like the kind of place in which you can picture an assassin living. Certain moments are a direct reference to past adventures like a clinic in the Austrian mountains or a fight with a henchman on a train. Best of all, though, is the gun barrel sequence which takes its rightful place at the beginning.
Another staple of the series brought back is the humour. The biggest laughs in the film come from Bond's interaction with MI6's gadget man, Q, played brilliantly by Ben Whishaw. The two make a great deadpan double act and every minute they share together is pure gold. Craig himself is also very funny. While many lamented the lack of one liners and cheeky gags in his earlier movies, this time he uses deadpan grumpiness and the odd facial gesture to illicit the giggles and it works. There are also those wonderful moments of absurdity which only Bond movies could get away with. Eschewed in the previous three films, the daftness in Spectre includes gadgety cars, trick watches and at least two costume changes in each of the film's many exotic locations. These serve to heighten the experience and are not so overdone as to undermine the drama or the action sequences.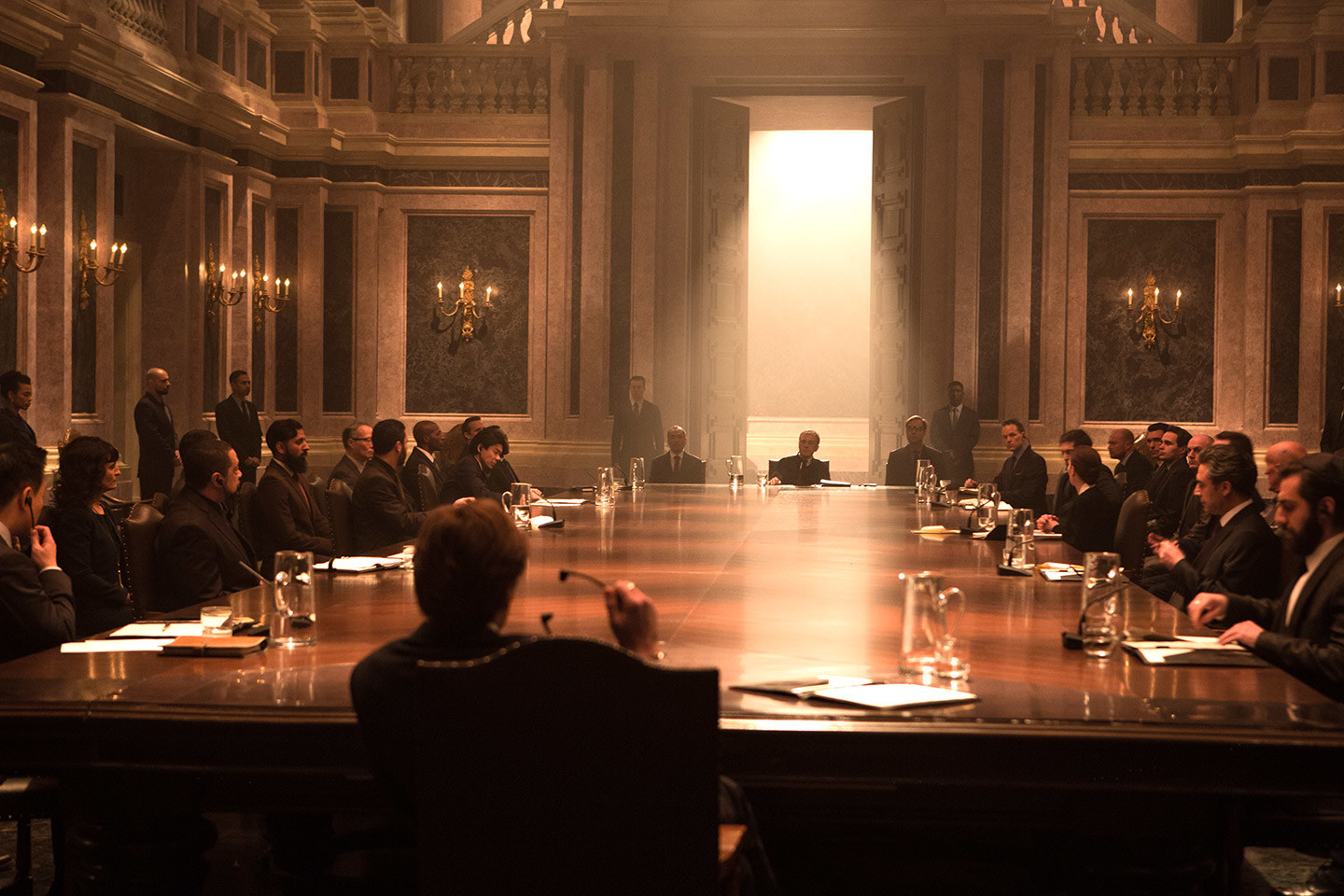 Sam Mendes' exquisite blending of drama and action, which served him so well in Skyfall, returns with an even deeper impact. Every plane crash, fist fight and chase scene is shot and edited beautifully. The pre-title sequence involving a helicopter in Mexico on Dia de Muertos stands out as one of the best moments in any Bond film. I should point out, however, that the action scenes in Spectre take on a less frantic tone than before. The body count is noticeably lower and anyone used to spectacular show-stopping finales may feel a tad short-changed. An underwhelming score and dreadful title song don't help either. Expecting non-stop thrills and spills in a Bond film may not be entirely unjustified but, in a way, the slower pace manages to pay the ultimate homage not just to James Bond, but all thrillers and adventure films from the 1960s. The exotic style and visceral atmosphere is embraced rather than exploited and the clever screenplay, excellent performances and beautiful cinematography by Hoyte van Hoytema will have you engaged enough to fully appreciate the amazing stunt work and set pieces.
As with all Bond films, this won't be for everyone, but if any film tries and succeeds in catering to all tastes then it's Spectre. It juxtaposes the wit and, yes, even the silliness with the intensity of the performances and the weight of the drama. True, the old fashioned James Bond story structure comes into play, especially towards the end, but so what? It works. Not only that, I think we deserve it, and considering Daniel Craig delivers his finest performance of his career in this film, James Bond certainly deserves it too.
The Finest Bond Adventure To Date