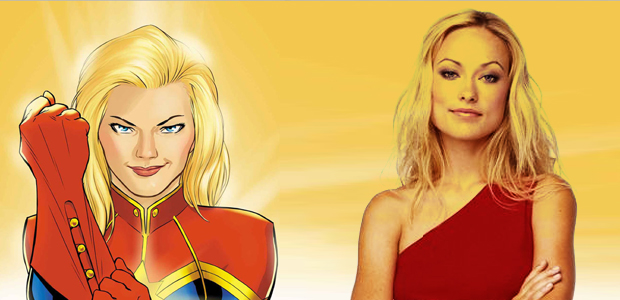 Olivia Wilde Expresses Interest In Playing Captain Marvel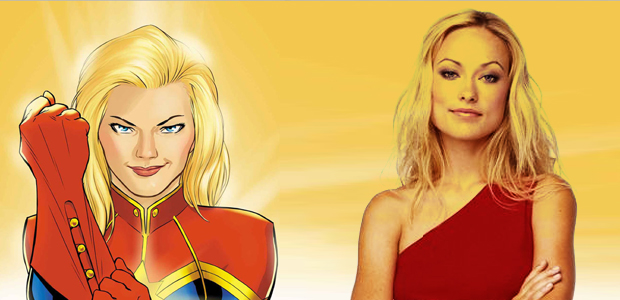 The part of Carol Danvers or Captain Marvel has been a role that many Hollywood actresses have expressed interest in playing over the past few months. With actresses like Ronda Rousey actively campaigning for the role. Actress Olivia Wilde has now also thrown her name in the hat, along with her director for Meadowland, Reed Morano.
Wilde has shown great interest in the portrayal of complex leading women and great support of Marvel recently tweeting her excitement to see Jessica Jones:
Super excited to see #JessicaJones! Let's hear it for complex heroines, and then create many more. 👊

— olivia wilde (@oliviawilde) October 27, 2015
Revealing in an interview with Cinema Blend that she is "a big fan of superhero films, and I have so much respect for the Marvel Cinematic Universe…the thing with female superheroes is that, in order to be powerful, they are flawless. The idea of kick-ass power lacks a certain nuance, at times. There is something to be said for a female director working to create a female superhero that perhaps [has] a little more complexity." Below you can see Wilde responding to a fan's excitement of the possibility of the actress and director duo working together on bringing life to Captain Marvel.
We're now convinced that @ReedMorano and @OliviaWilde should make 'Captain Marvel' together: https://t.co/stHBtXD7QJ pic.twitter.com/DppDhkt9Or — Film School Rejects (@rejectnation) October 21, 2015
@MarkDuplass @reedmorano I'm starting my @Marvel diet immediately. Egg shells and jet fuel only, right? Who says indie kids can't go pro?!

— olivia wilde (@oliviawilde) October 21, 2015
Let us know in the comments how you would feel about Olivia Wilde as Carol Danvers.