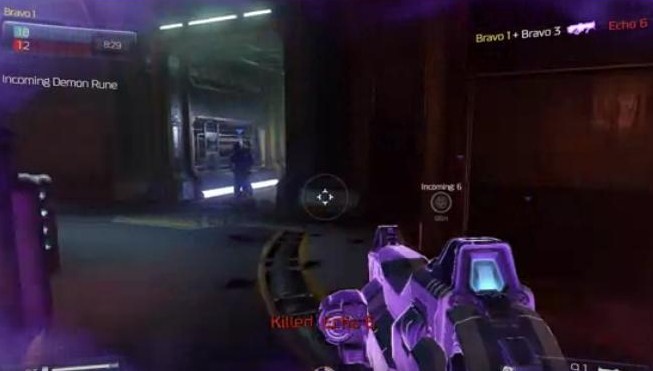 Bethesda has dropped a new trailer showcasing closed alpha footage of the multiplayer element of DOOM for the public not playing the alpha to enjoy. Due to the non-disclosure agreement all players of the alpha must sign, this may be the only glimpse we will see of the game until a public beta is announced.
The video features Marty Stratton (Executive Producer) discussing how his alpha is not representative of the final product and not to be seen as a 'game demo'. The trailer shows off a good chunk of gameplay, including melee combat, power-ups, various weapons, combo kills and some new demon transformation.
The DOOM multiplayer alpha takes place this weekend from October 23 to 25.
DOOM releases for PS4, Xbox One and PC in spring 2016.
Are you a fan of DOOM? Let us know what you think of the trailer in the comments.