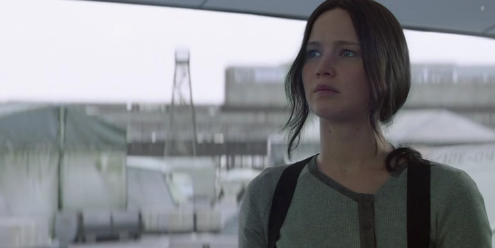 [SPOILER WARNING FOR PREVIOUS HUNGER GAMES MOVIES]
The final installment of the Hunger Games saga, due for release on November 20, is inching ever closer. Any fans will be happy to know a clip has been made available for the film. The scene is not particularly important to the plot, consisting of Katniss' (Jennifer Lawrence) pre-mission briefing and re-emphasizing her role as more of a propaganda symbol than a soldier.
Luckily, the scene features many familiar faces such as Finnick (Sam Claflin), Gale (Liam Hemsworth) and Katniss' camera crew but also introduces the Star Squad, Katniss' team for the majority of the film. The scene seems mainly intended to build tension in anticipation of the final clash between the rebels and the Capitol. In any case, the hype is real for the final instalment!
What do you think of the clip? Let us know in the comments!